Choose your country or region
Spain

Spain
Current student? Login to access your course
Student Login
Skip to content
The Test of English for International Communication, created by the ETS (the Educational Testing Service) certifies your skills in Business English at any level, from beginner to advanced.
With the TOEIC preparation course offered by Wall Street English, it's easy to learn the linguistic skills required for the exam and to add an important qualification to your CV. In fact, only Wall Street English offers you the simplicity and convenience of a course that starts from your level of English and develops your ability ready for the TOEIC exam.

The test lasts two hours and consists of two sections – listening and reading, each of which has 100 questions.
The listening part includes matching statements to photos, choosing correct responses to questions, and comprehension exercises in relation to conversations and talks. The reading part includes sentence completion, text completion and reading comprehensions. In both sections, the questions are based on realistic business situations, such as phone calls, conference calls, meetings, and business trips.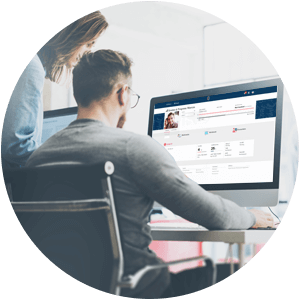 How can you practice before the exam?
In order to be prepared for the exam, it will help you considerably to follow a careful study plan and to do similar exercises to the ones you will find in the test. In the TOEIC preparation course at Wall Street English, each lesson focuses on a particular part of the test and teaches you how best to do it. As a Wall Street English student, you also have the great advantage of doing your lessons on any day and at any time that is best for you and begin at any point during the year.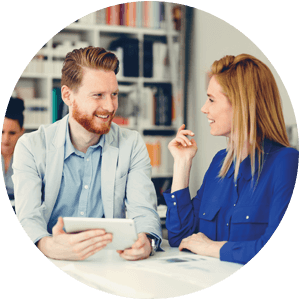 Where can you get extra practice?  
 Along with 20 hours with your teacher, Wall Street English gives you the chance to practice further through our dedicated website, MyEnglishLab. After each lesson, you will be able to do similar listening and reading exercises to consolidate what you studied with your teacher, with immediate feedback as well. It's fundamental to listen and read as much as you can in the lead-up to the TOEIC test.The website also gives you the chance to do simulation tests before and after your course.
What do I need to focus on?
The main difficulty of studying for any exam alone is that it's hard to understand your own weak points and what you need to spend more time studying.
Wall Street English provides you with an experienced teacher who will give you feedback, guidance, and tips and help you address any gaps you have in your vocabulary and grammar knowledge.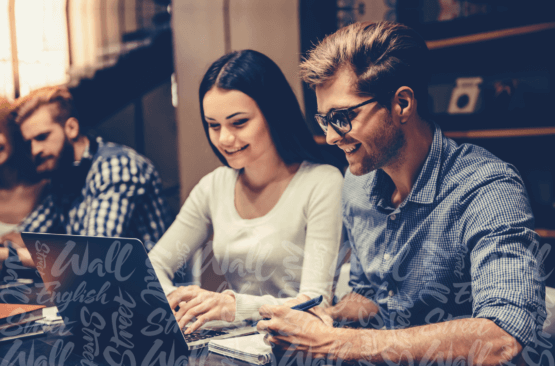 The TOEIC certificate is a very useful qualification to have and, with the right guidance, you can get a high score.
Prepare yourself in the best way possible by following the Wall Street English course.