Business Partner: A course to master business English
Business Partner is a new English course specifically developed by Wall Street English and Pearson for international business professionals.
What you get
A comprehensive business English course with 8 levels from A1 to C1
A task-based approach which incorporates presentation and practice
Lots of communicative work, group tasks and projects
Additional business English practice activities in MyEnglishLab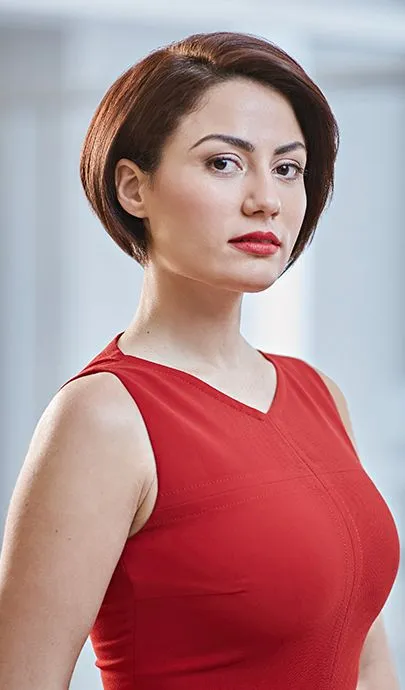 Why choose Business Partner?
One of the most important aspects of the Business Partner course is that it provides as much authentic material as possible. Course materials have been developed with the Financial Times to ensure there is authentic reading content. Articles build on the topics discussed in the videos helping to develop your understanding of the business world.
Authentic videos are based on real business problems. Learn real business English in practice and the kinds of issues you may encounter in your business career. Scripted Skills Videos are available for you to improve your business skills.
How you learn business English
Our course is specifically design for international business professionals. We guarantee that you will enhance your English language skills and achieve your career goals.
Online or in-person classes
Our highly-qualified teachers are experts at teaching professionals and provide students with the knowledge and experience they need to build confidence. Whether you prefer to attend in our schools, in your office or online, we can adapt to your needs
Real-life corporate content
Authentic videos introduce business topics. They are complemented with Financial Times articles providing reading practice and case-studies allowing students to practice their communication skills.
English-language skills
Acquire functional language and practice all the skills, including writing, grammar and pronunciation. Our task-based approach with presentation and practice guarantees progress.
Additional flexible practice
Every Business Partner student gets exclusive access to MyEnglishLab, an online homework tool that contains exercises to support the material that you cover in each lesson. Keep practicing when and where you want, getting automatic grades and support from your teacher when needed.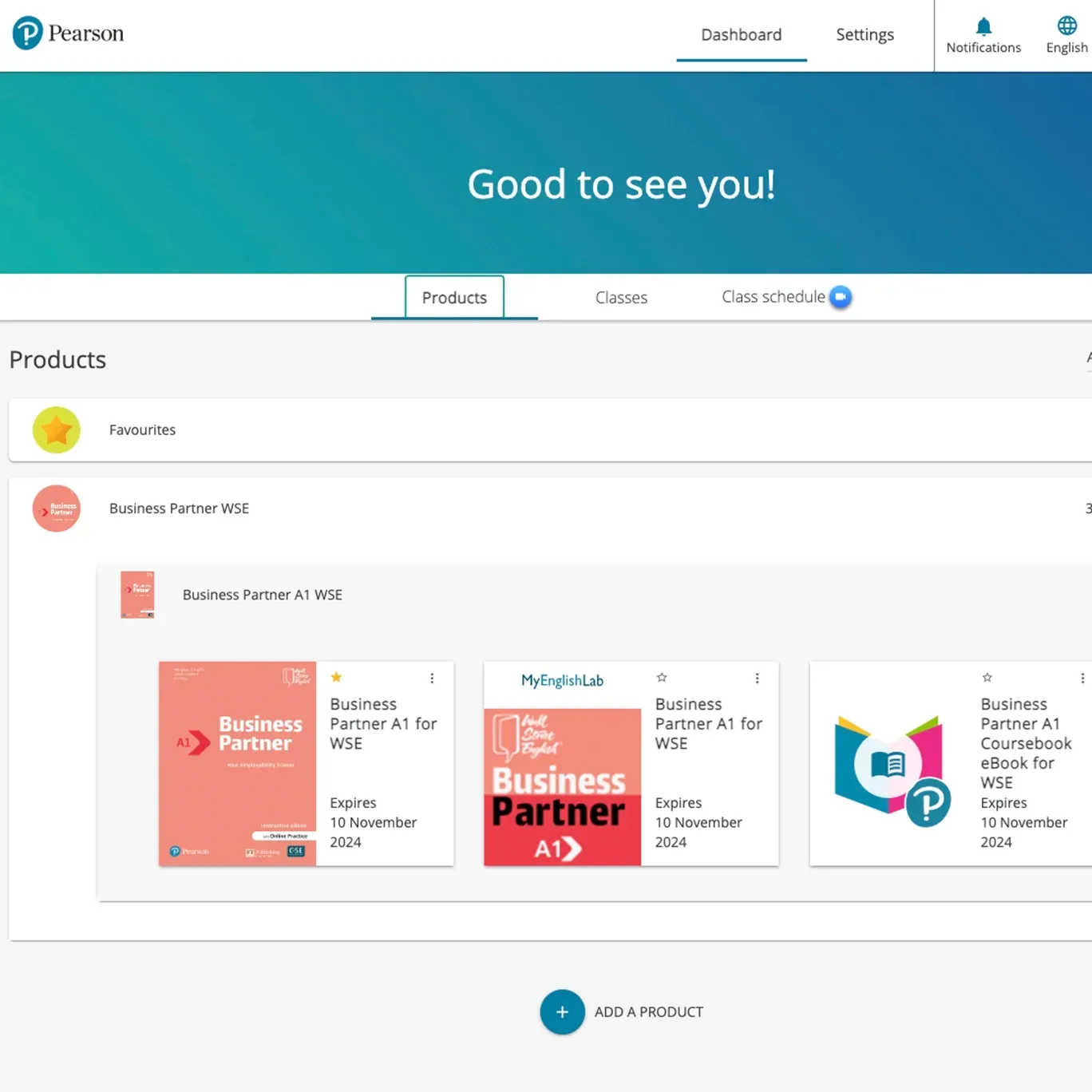 A course aligned to global standards
Our business English course is aligned with the Common European Framework of Reference for Languages (CEFR) so you always know exactly where you are based on internationally recognized standards. The main CEFR levels are A1, A2, B1, B2, C1 and C2. They evaluate English skills such as writing, listening, reading, spoken production and spoken interaction. Find out more about what you'll be able to do at each level of the Business Partner course.
Test your business English level
Take a free online business English test or book a call with us for a complete English assessment.
Take the test
Prices and plans
We'll create a customized business English training plan to make sure your business goals are achieved.
How we calculate your course price
We assess your:
exact English starting level;
individual goals; and
desired level.
Then we will develop the best learning plan to ensure you achieve results as quickly as possible.
Contact us today to discuss how we can help you with English.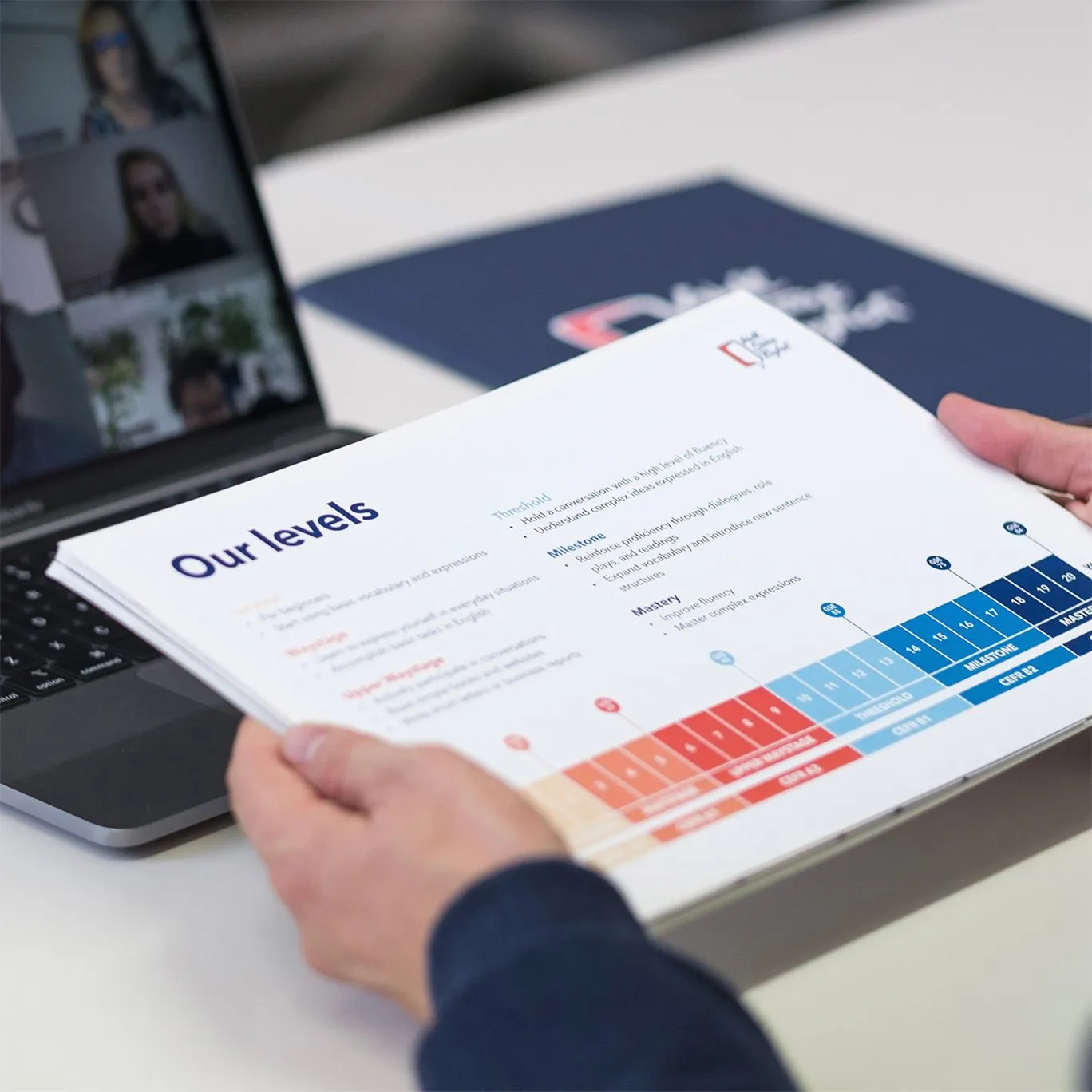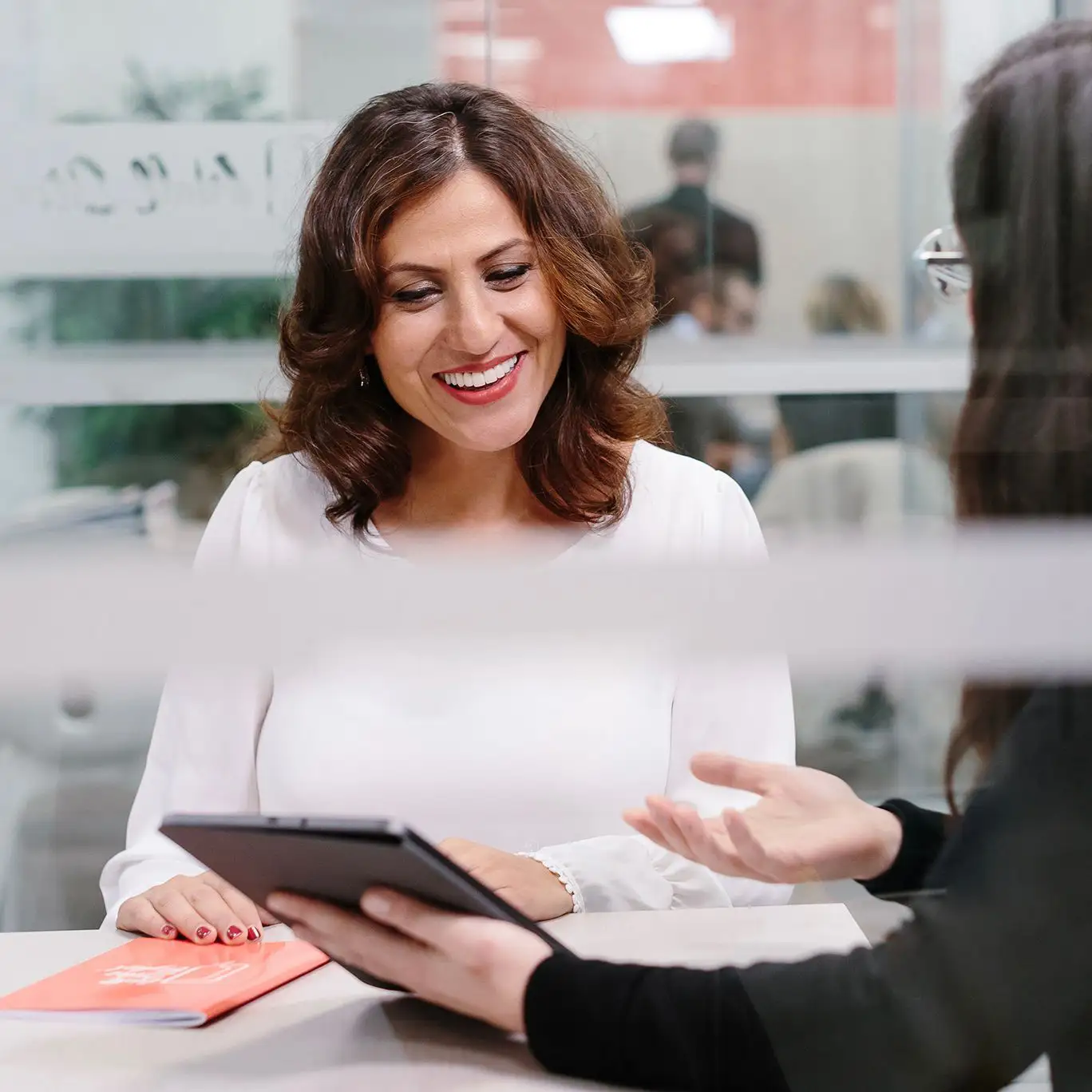 9 out of 10 of our students say they can now better achieve their career goals*
*survey ran in June 2022 across more than 2000 adult students globally who had joined at least 4 classes with Wall Street English.
We've helped over 3 million students achieve their goals with English
Sign up for Business Partner now
Book a call and speak to our professional course consultants about how you can improve your business English with the updated Business Partner course from Wall Street English