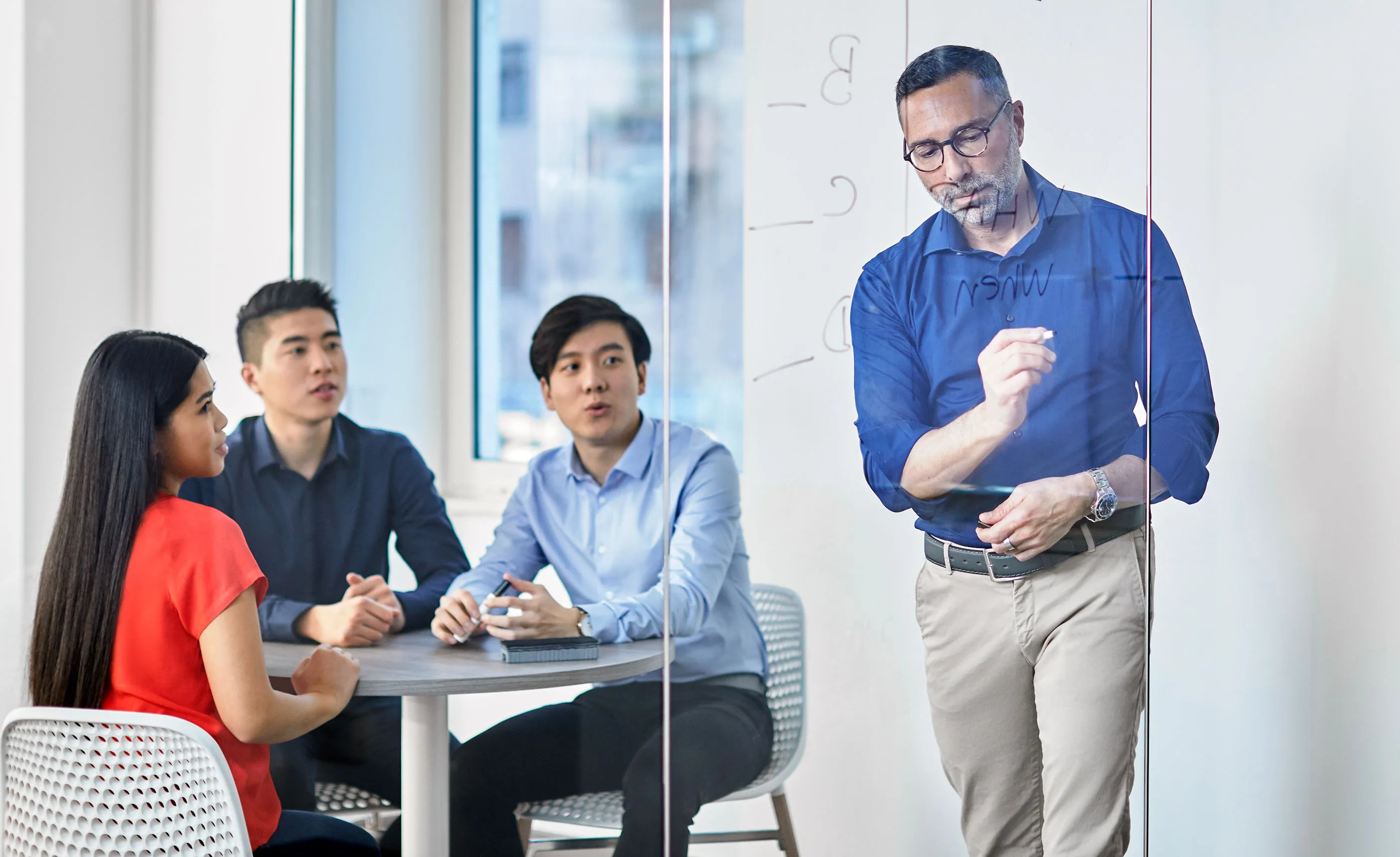 Helping people go further with English since 1972
Immersive. Integrated. Unmatched. Our English learning experience has helped millions of people get great results, on their own terms.
We help you go further by going further ourselves – constantly innovating and creating new ways to make learning fun, flexible and effective. Tell us your ambition and we'll get you there.
Guaranteed progress
If you follow our method, you will learn - it's as simple as that. We give you sophisticated learning systems, personalized support and study plans aligned to global standards. You get the habits, routines and experience you need to succeed.
Personalized learning plans
We tailor our course for your level, schedule and goals. You can start when you like, wherever you like, at exactly the right level – whether you're a complete beginner or working towards mastery.
Live classes, top teachers
Highly-qualified English language teachers keep you motivated and on-track throughout your learning experience.
Personal coaches, unparalleled support
Every student gets a dedicated Personal Coach – there whenever you need them to help, support and motivate you. You're never alone with Wall Street English.
Flexible learning, online and in-person
You can join classes at a time that suits you, in a way that suits you. Choose the convenience of online lessons. Choose an immersive in-center experience. Or choose both, with our Full Access option. Wall Street English means seamless, flexible learning, all on your terms.
Award-winning technology
Our fully-integrated experience is the ultimate in immersive learning. Study, practice and speak English with an engaging TV series, interactive exercises with automatic speech-recognition and our custom-built Digital Classroom. Get one-to-one support, small classes and the guaranteed results we're famous for.
50 years of going further
You don't just learn with Wall Street English for fun or for guaranteed outcomes, proven through 50 years of success, you learn for your future, so you can achieve more and go further – at work, at school or in life.
Over 50 years, our supportive staff has helped more than 3 million people learn English. As we've done this we've focused on the future using forward-thinking, future-focused learning techniques and embracing the latest technology to reach even more people. We've learnt from the past to make our future even stronger. Are you ready to go further with Wall Street English?
Come and say hello
We have state-of-the-art learning centers located all over the world. Visit us and find out how we can help you go further with English.
Find one of our schools
Learn the award-winning way
Wall Street English is recognized as one of the world's best English language education brands. Here are just a selection of the awards and certifications we've earned so far.
Find out more about how we go further on our blog
A premium product
International
Best Digital Education Series, Impact Award from the Internet Marketing Association
Education Platform of the Year, Asia Education Investor Awards (2019)
South Korea
2023 Korea First Brand: 'Foreign Language Academy' Grand Prize
A global network
France
Voted as the best language training company in France in a survey conducted by Le Point in association with Statista.
Portugal
Five Star Award (Prémo Cinco Estrelas): an independent prize given by Cinco Estrelas, a Portuguese consumer research agency.
Independently certified
Wall Street English International's method is ISO 9001: 2015 certified by Det Norske Veritas (DNV), the independent certification body.
We are among the select few English schools in the world that have successfully passed the meticulous and thorough audit process to obtain an ISO certification.
Working with Wall Street English
Looking for an opportunity to take your career further? We're always on the look-out for highly-qualified English teachers – as well as supportive Receptionists, Course Consultants, and Personal Coaches. Whatever you're looking for, if you want to help people go further with English, we'd love to hear from you.
Find out more about working with us now.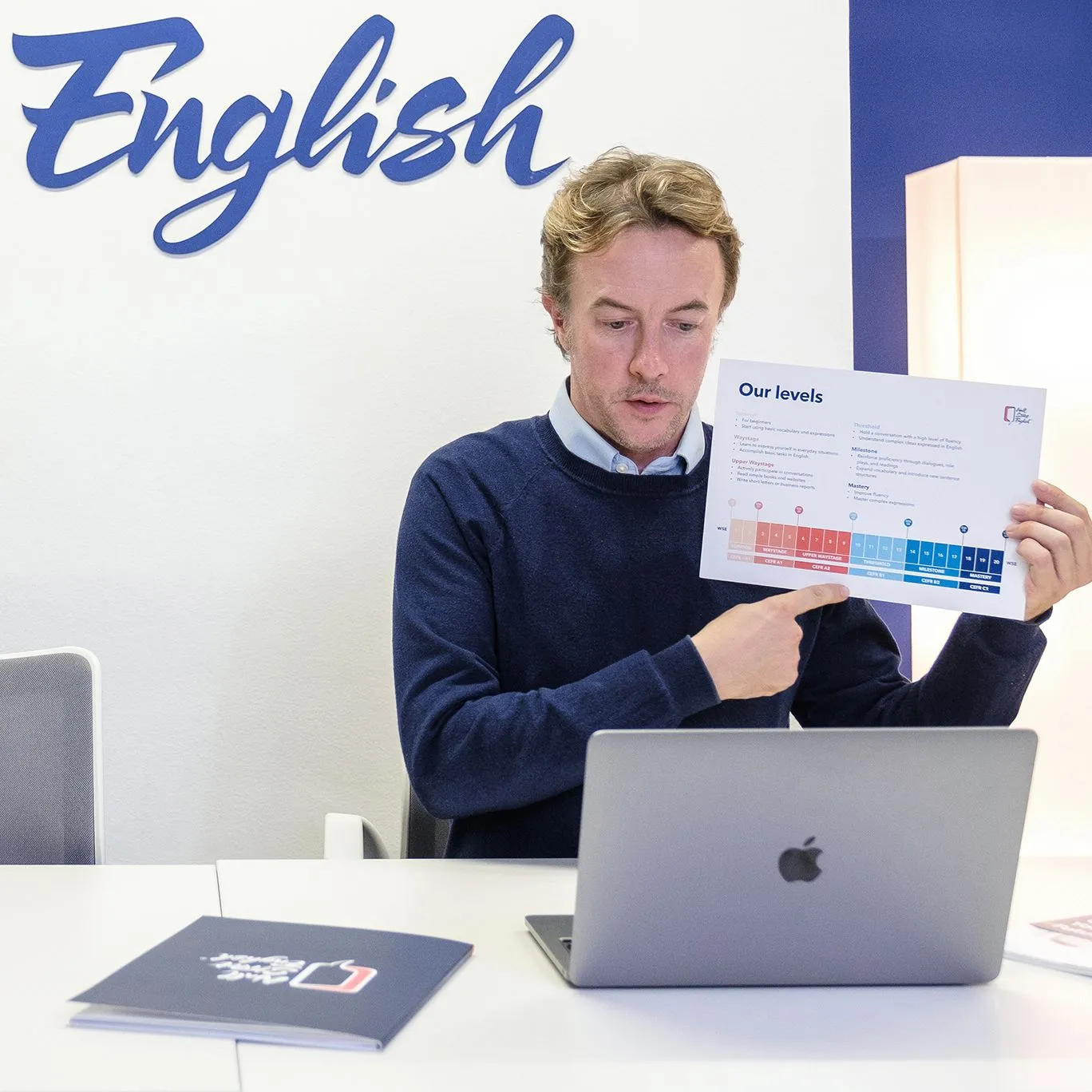 Certified teachers. Personal coaches. Immersive learning. Guaranteed results. Wall Street English: Go further.