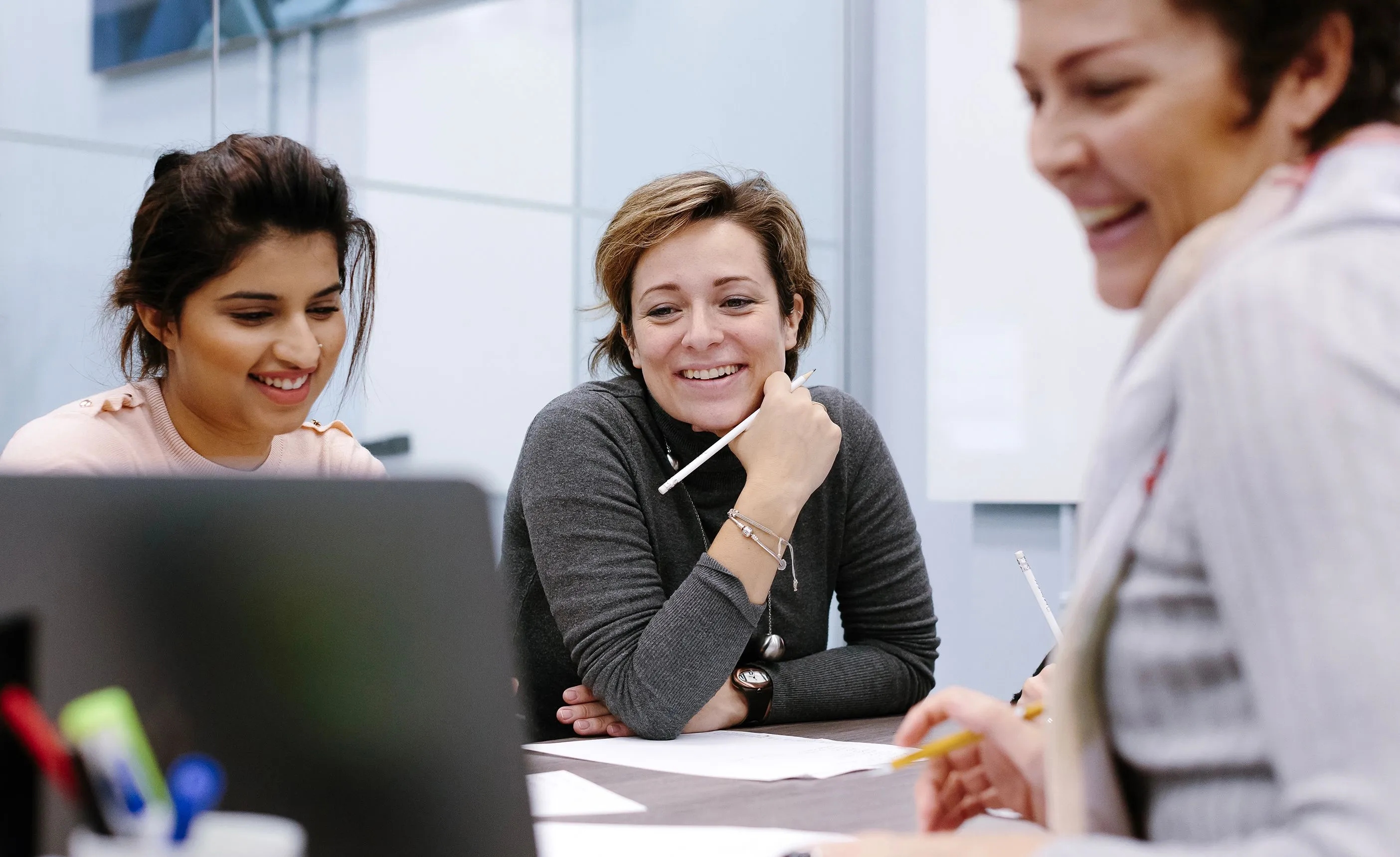 Corporate solutions for your company
English has become the essential global communication tool for any modern organization, so it's critical to make sure your staff are able to use it confidently.
Wall Street English offers companies an award-winning proven method that guarantees success both for your business and your employees. Our online professional training solution is extremely flexible and ensures an efficient use of work time.
Key advantages for your enterprise
Wall Street English offers you:
Progress support
A support network for your staff
Progress reports available at any time
Effective learning
A proven award-winning method which is effective and engaging
Guaranteed English results for your workforce
Flexibility
Flexible study times for employees
Transferable training access
Your personal account manager
In order to find the right learning solutions for your company, you will have a personal account manager who will work closely with your HR and training team to understand your business needs and objectives. 
Once the courses have begun, your account manager will remain in frequent contact to update you on the staff's progress and manage any necessary changes.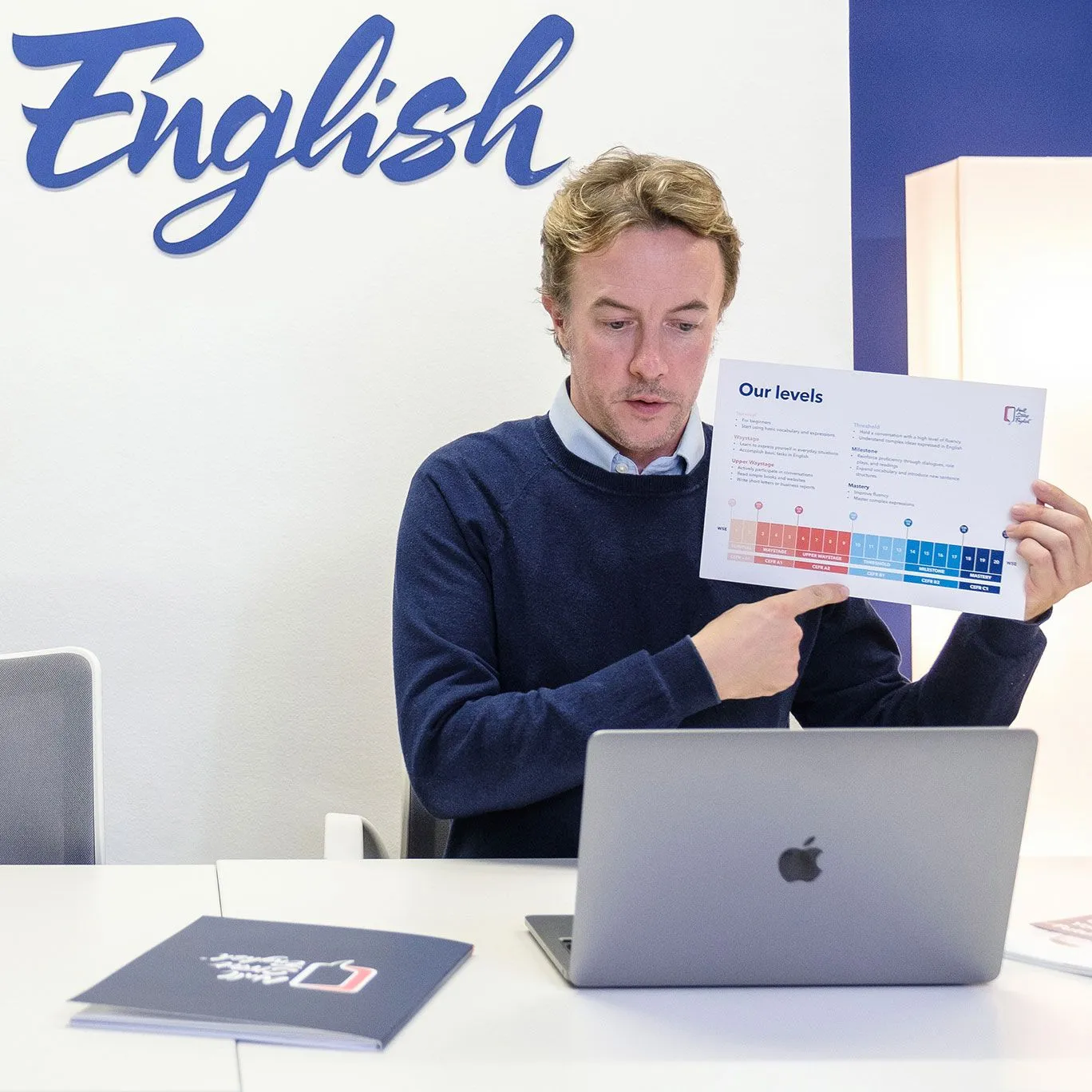 Regular progress reports
At any time throughout the course, we are able to provide your company with in-depth reports about your employees course progress.
These reports give you detailed information about your students' study activities and monitor if they are on track to reach the agreed objectives.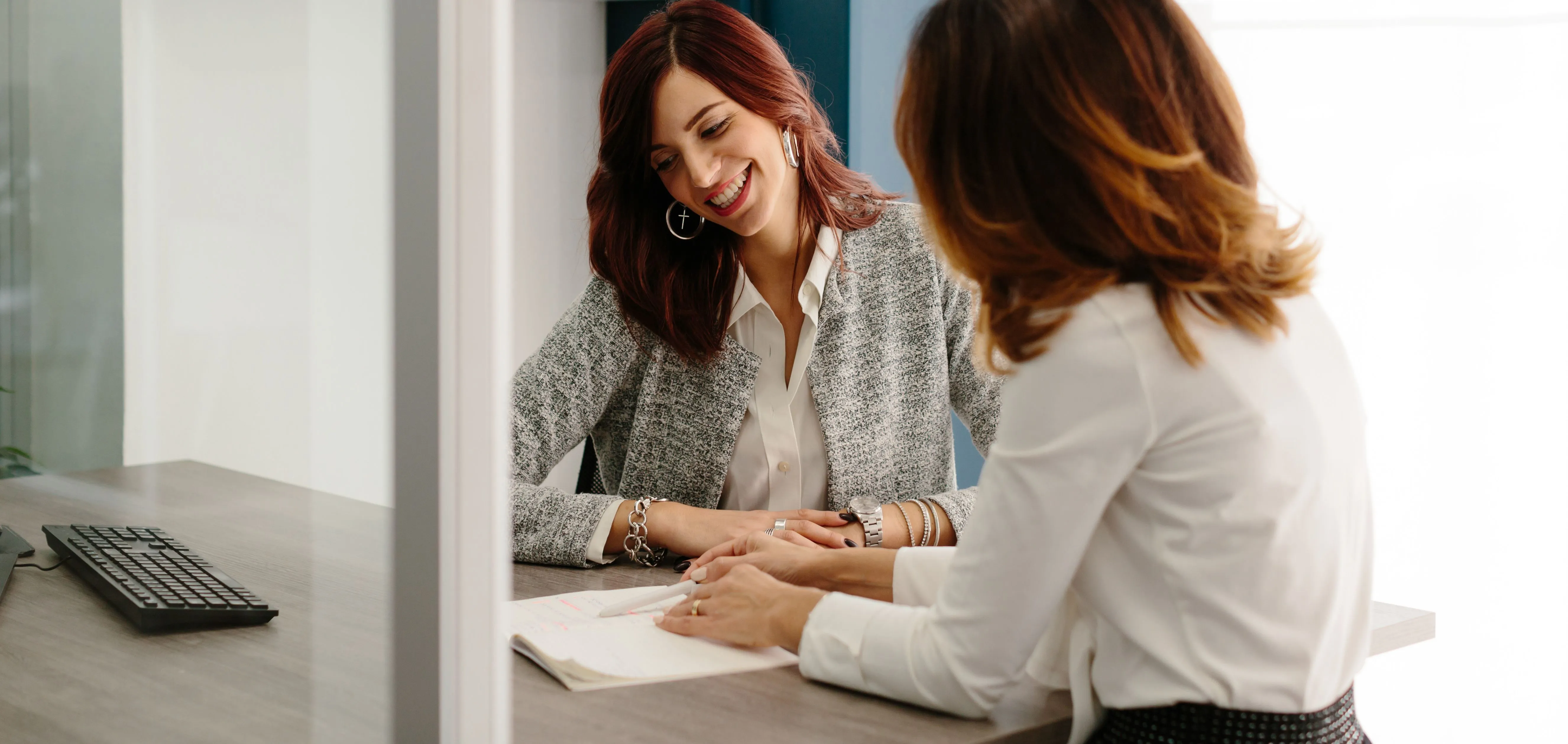 Transferable course access
You get the flexibility you need with our training packages to make sure you get the best return on your investment. If one of your staff members leaves or is no longer able to follow the lessons, their course access can be reassigned to a colleague or new employee.
Support and guidance for your staff
Every student from your company will receive closely monitored support and guidance throughout the course. This network includes:
Find out more about our method
Personal coaches
A personal coach who helps every leaner maintain a good study rhythm and offers support with any language questions.
Expert teachers
Highly-qualified teachers that verify students' progress and give personalized feedback.
Course consultants
Your course consultant is your personal account manager who will monitor carefully how each member of your staff is progressing and make sure the company goals are achieved quickly and efficiently.
More efficient use of company time
We ensure that no time is wasted for your company and your employees get total flexibility with their English courses.
Thanks to our modern online platform, your staff will be able to study when and where they want, with the same quality teaching they would receive in an in-person class. In addition, if your employees are unable to attend a lesson due to a work commitment, they can simply reschedule the class, without losing anything.