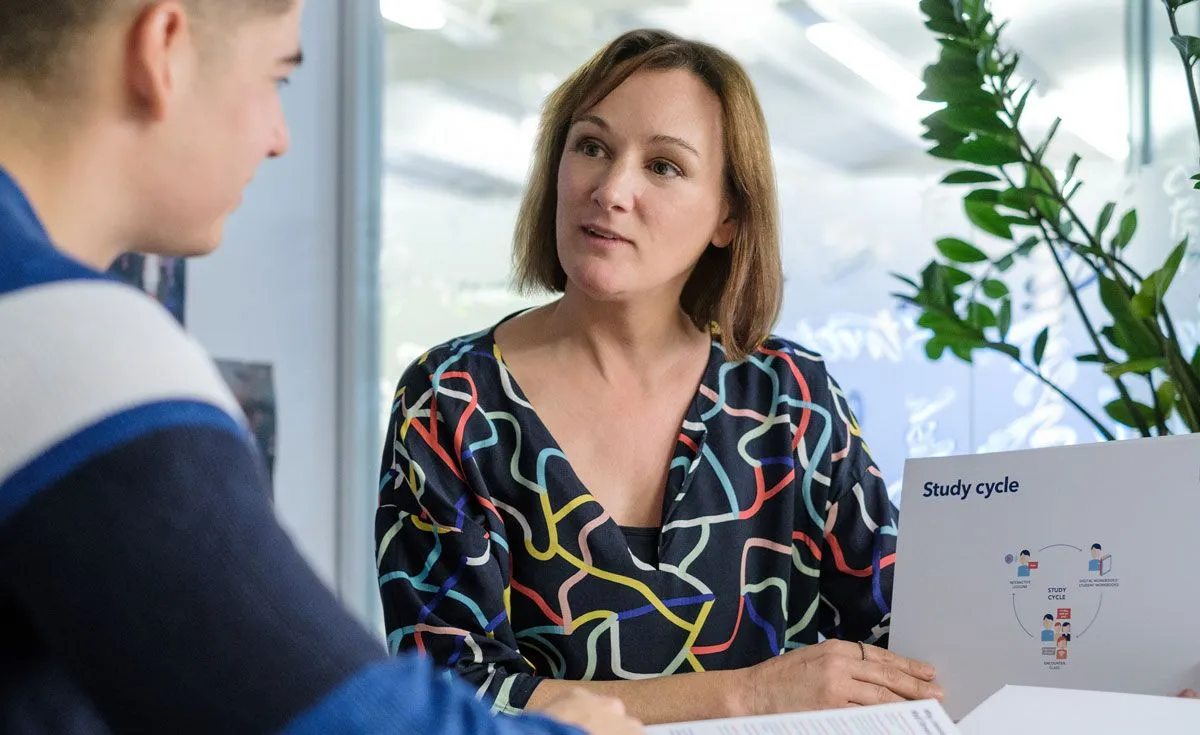 How you learn English
An integrated course. An immersive experience.
Our premium course combines face-to-face teaching with modern technology, all tailored to your goals. Add in 24/7 learning, expert teachers, and a personal coach and you're guaranteed to succeed.
It's a proven method, refined by English language experts since 1972.
A proven method with guaranteed results
We've won multiple international awards for the way we teach English. We've won these awards for a reason: our method works.
Our secret? It's a unique blend of guided self-study and class-based teaching. It's entertaining but effective. All taught in a way that works just for you – your level, your schedule, your goals.
How you learn with Wall Street English
Our proven method follows the three simple steps to make sure you learn English…
View our English courses
1
Watch and learn
IMMERSE YOURSELF IN ENGLISH WITH OUR TV SERIES
We've commissioned our own English TV show to teach you the language. You'll start learning the second you start watching it. It's a fun, fast and effective way to dive into the language.
LEARN TO LISTEN AND SPEAK IN FLEXIBLE LESSONS
With our method, you learn to listen and speak first. You'll discuss the TV series language you've seen and complete interactive exercises to check your understanding and build your confidence.
2
Practice, pronounce and speak
IMPROVE WITH INTERACTIVE EXERCISES
Our automated speech-recognition software and role-play activities mean you can start speaking English from day one – and perfect your pronunciation while you do it.
SPEAK REAL-WORLD ENGLISH IN SMALL CLASSES
Whether you learn in a school, a digital classroom or both, you'll have small classes, highly-qualified teachers and a personal coach. So, you can learn real English – and feel confident speaking it.
3
Validation and feedback
GET THE FOCUSED, EXPERT FEEDBACK YOU NEED
Teachers who give you feedback and guidance. A Personal Coach who gives you confidence and motivation. Interactive Workbooks that give you instant feedback. We'll make sure you improve faster.
ENJOY A HIGH-PERFORMANCE EDUCATION PLATFORM
Forget boring textbooks and old-fashioned grammar - you'll master English with innovative modules and interactive conversation. Regular level tests and ongoing assessment will help keep you on-track until you're ready for the next level.
We'll find the course that works for you
We give you total flexibility. Whether you learn online, in-person or both with our Full Access option, we help you learn on your terms, in your way. So, whatever your level, whatever your goals, wherever you are, wherever you want to get to, we'll help you go further.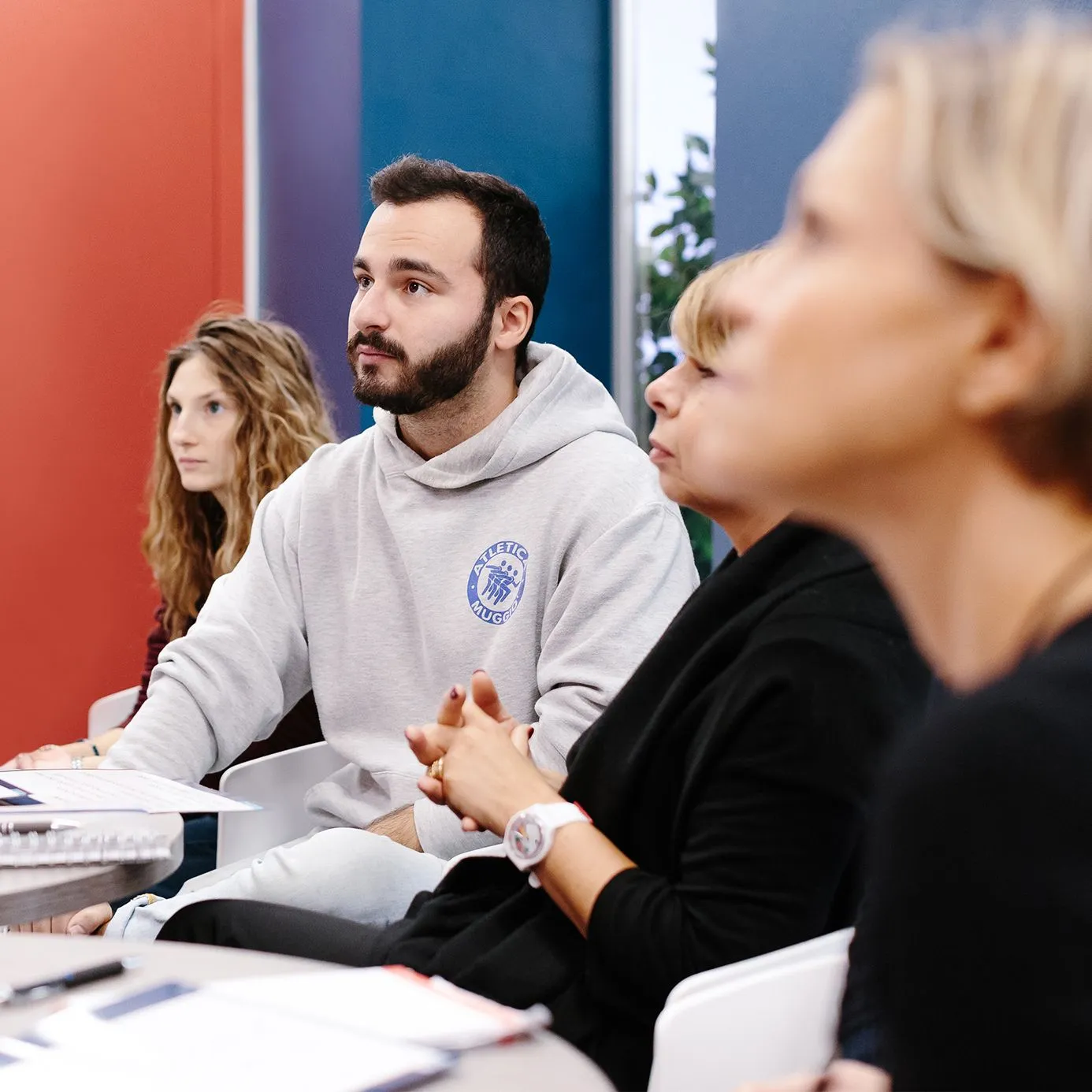 Go further with our award-winning platform
Interactive and engaging content
Continuous online feedback
Mobile learning, when and where you want
Go further with personalized support
Highly-qualified teachers for the feedback you need
Personal coaches and course consultants to motivate you
Local and global community of English learners
Go further with guaranteed results
Reach the English level you need fast
Immersive English learning aligned to global standards
Build the learning routines you need to succeed
Join over 3 million successful students and go further with Wall Street English