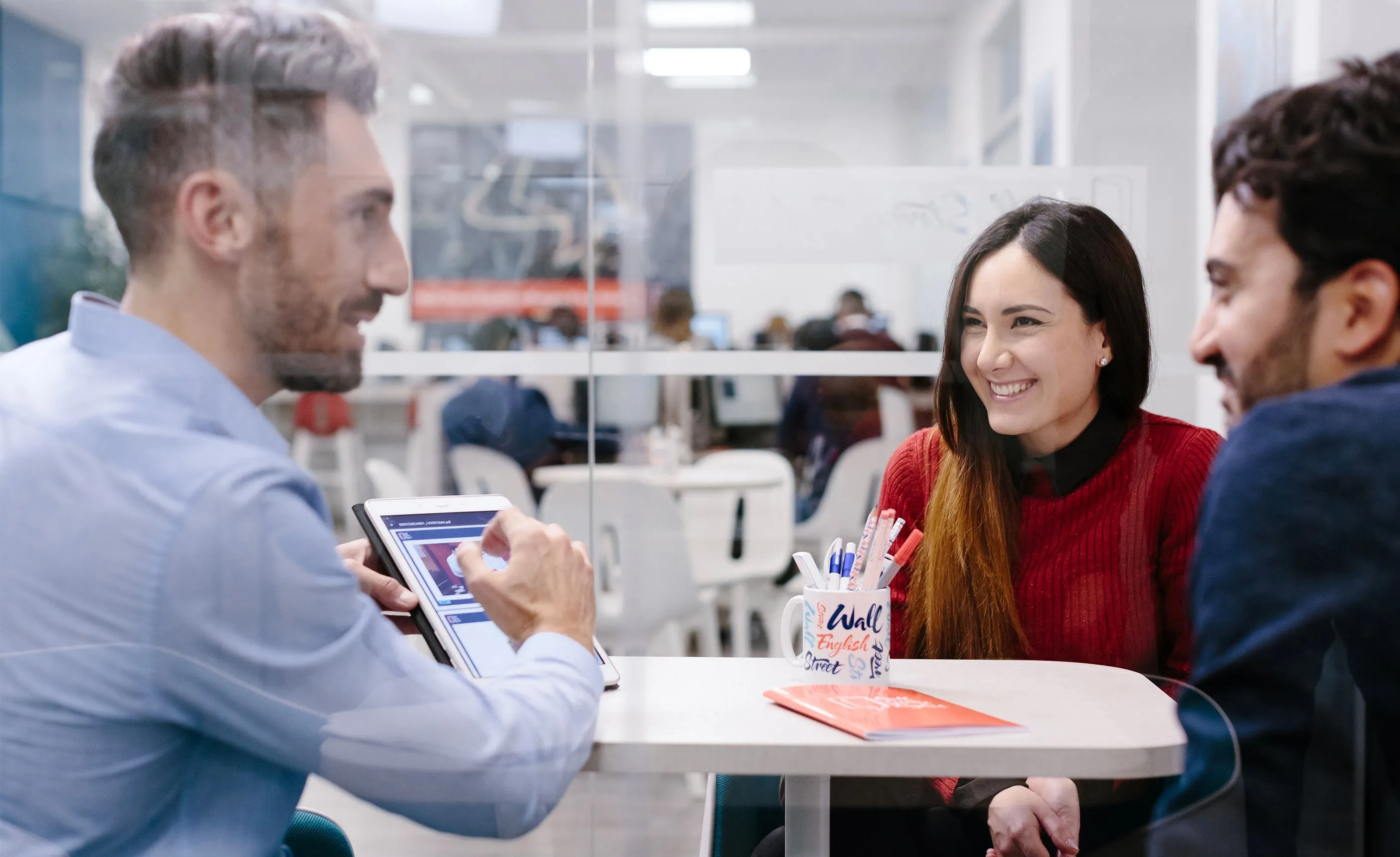 TOEFL Exam
Wall Street English offers a course designed to prepare anyone who needs to this certification for university courses abroad. TOEFL, the Test of English as a Foreign Language, is recognized by universities and colleges in over 130 countries around the world, including the UK, the USA, Australia and Canada. There are three types of exam: the PBT (Paper Based Test), the CBT (Computer Based Test), and the IBT (Internet Based Test) which is now the most commonly used.
Improve your English
In order to get the best score for your certificate you need to have a good basic level of English. Our English course is the best way to really improve your level so that you can get the score you need.
Our English courses
Prepare for success
At Wall Street English we have a special preparation course for IELTS, TOEFL, TOEIC and the Pearson Test of English (PTE). We'll give you the skills necessary to successfully pass the tests by improving your Listening, Speaking, Reading and Writing. Find out more about our English test preparation course now.
Exam preparation courses
Understanding TOEFL scores
The TOEFL test evaluates your ability to combine your language skills by performing a variety of tasks. The exam lasts between 3-4 hours and is divided into four sections: Reading, Listening, Speaking, and Writing.
These lower TOEFL scores are for learners that need to improve more. You can talk about and understand some familiar situations but may have problems in communication and expression.
If you currently have this score then you will benefit from the main Wall Street English course. Levels 3-5 of our course are designed to improve your basic skills, which will increase your TOEFL score.
We've helped over 3 million students achieve their goals
Join us to prepare for your TOEFL exam today
Speak to a member of our experienced team about how we can prepare you for TOEFL success.