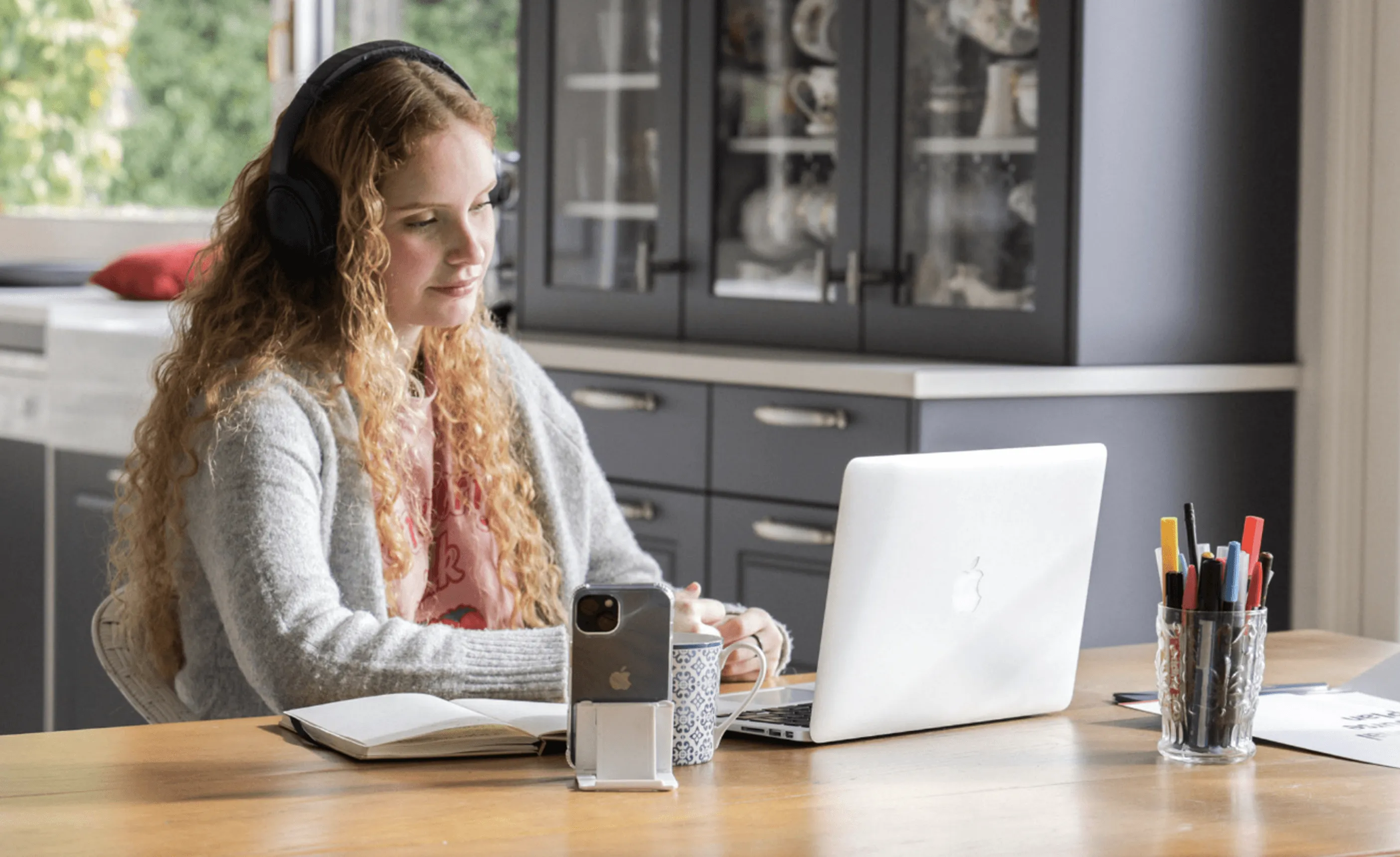 The right English course for your child
As a parent, you want to find the best way to help your child learn English. But fitting in extra activities into your schedule and that of your son or daughter can be difficult. Moreover, your child needs a course that is 100% effective and engaging as well as flexible. Find out more about our English courses for teenagers.
Benefits for parents
When you choose Wall Street English you can be sure that your teenage son or daughter will be prepared for success! Our courses are great for parents because they provide:
Experience
Over 50 years we've taught English to more than 3 million students from around the world
Support
Get regular progress reports to make sure that goals are achieved. Personal coaches will support you and your child every step of the way.
Results
Our proven methodology is taught by certified native teachers. 94% of our students improved their English*
Benefits for your child
Whether studying for a specific exam or qualification, or supporting school studies to improve skills and fluency, we will help your child learn quickly and efficiently. Our Teens course is also perfect for your son or daughter.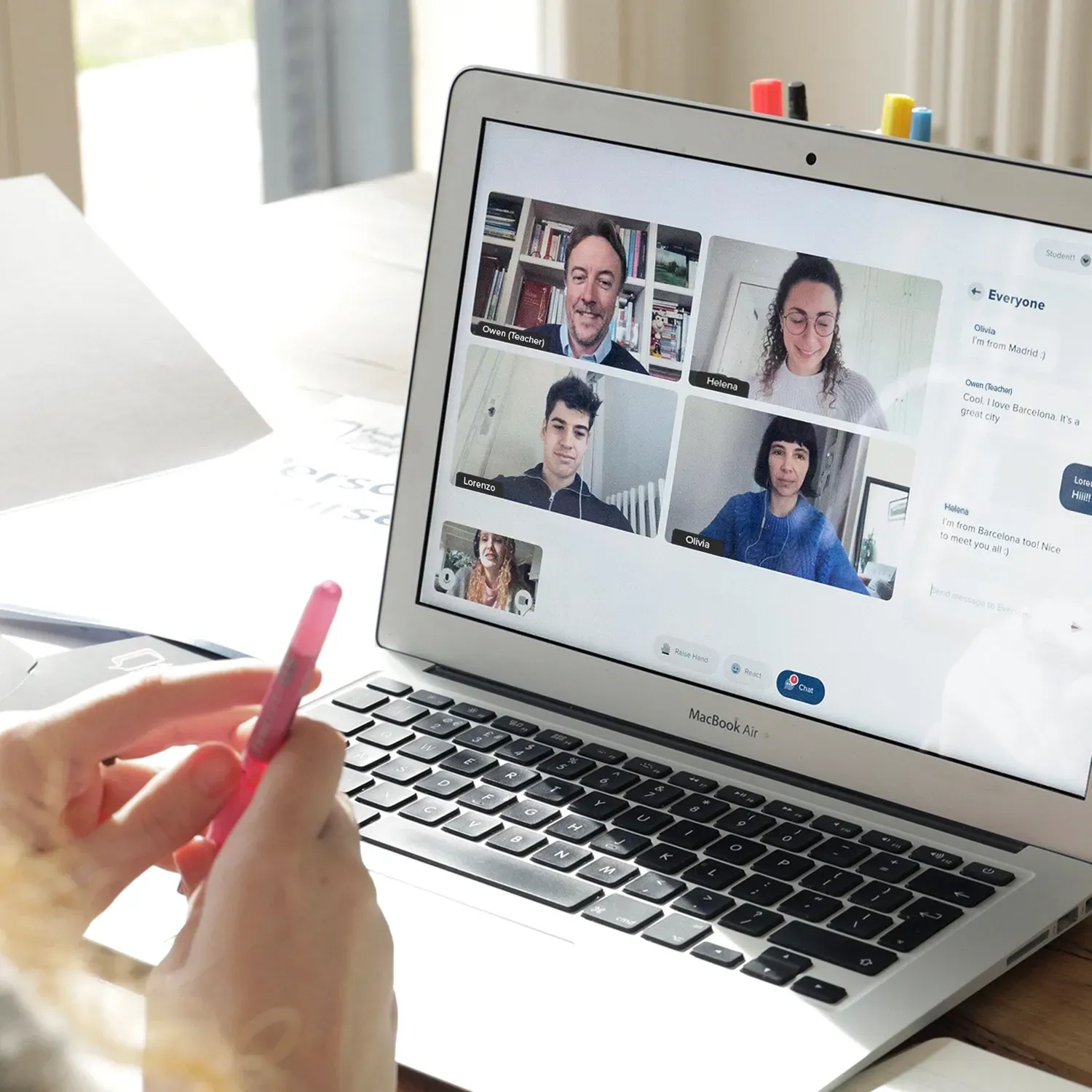 Fun
Our innovative method is modern and stimulating. Instead of textbooks, our students learn through engaging sitcoms and interactive activities, following a fun and friendly program that helps build confidence.
International
Meet people from all around the world and chat with them in English.
Flexible
Course plans are built around your schedules. Join small classes with 3 other teenage students at the same level.
Our course for teenagers
We've been teaching English since 1972 using a method that guarantees results. We've developed a special online English language course specifically for teenagers to enable them to build the confidence they need for school and later at university or in the workplace.
Your child will: 
Take part in small online classes with three other teenage students from around the world
Learn real everyday English that is practical and fun
Get close guidance and support from a personal coach
Validate their English with our native teachers that are experts in online learning
Enjoy full flexibility: our online course means students can study when they want so it fits any schedule
How our method works
Find out more about how our proven method works and how it's specifically adapted to teenager learners.
Choose a course plan
1
Watch and learn
Students watch our engaging TV series which introduces key new language
They practice new words and grammar with fun interactive activities online
They take part in online conversation classes with other teenagers
2
Practice and speak
Students continue studying with online activities, receiving help from their personal coach whenever necessary
They complete their digital student workbooks
They confirm and check what they've learnt in an online class with a native teacher and 3 other students
3
Repeat
Students move on to the next part of their course
They continue to speak and practice English online
They gain confidence and meet other young people from around the world
Meet our staff that support your child
Your teenage son or daughter will receive continuous guidance and support from our Wall Street English team of experts.
A personal coach
Your teenager will be assigned a special personal coach who will introduce and explain our method. The personal coach will then remain in close contact with your child (by calling or messaging), especially at the start of the course, to check progress and give support.
Once your child has developed a good study rhythm, the coach will continue to monitor his/her progress and remain available at any time for advice and support.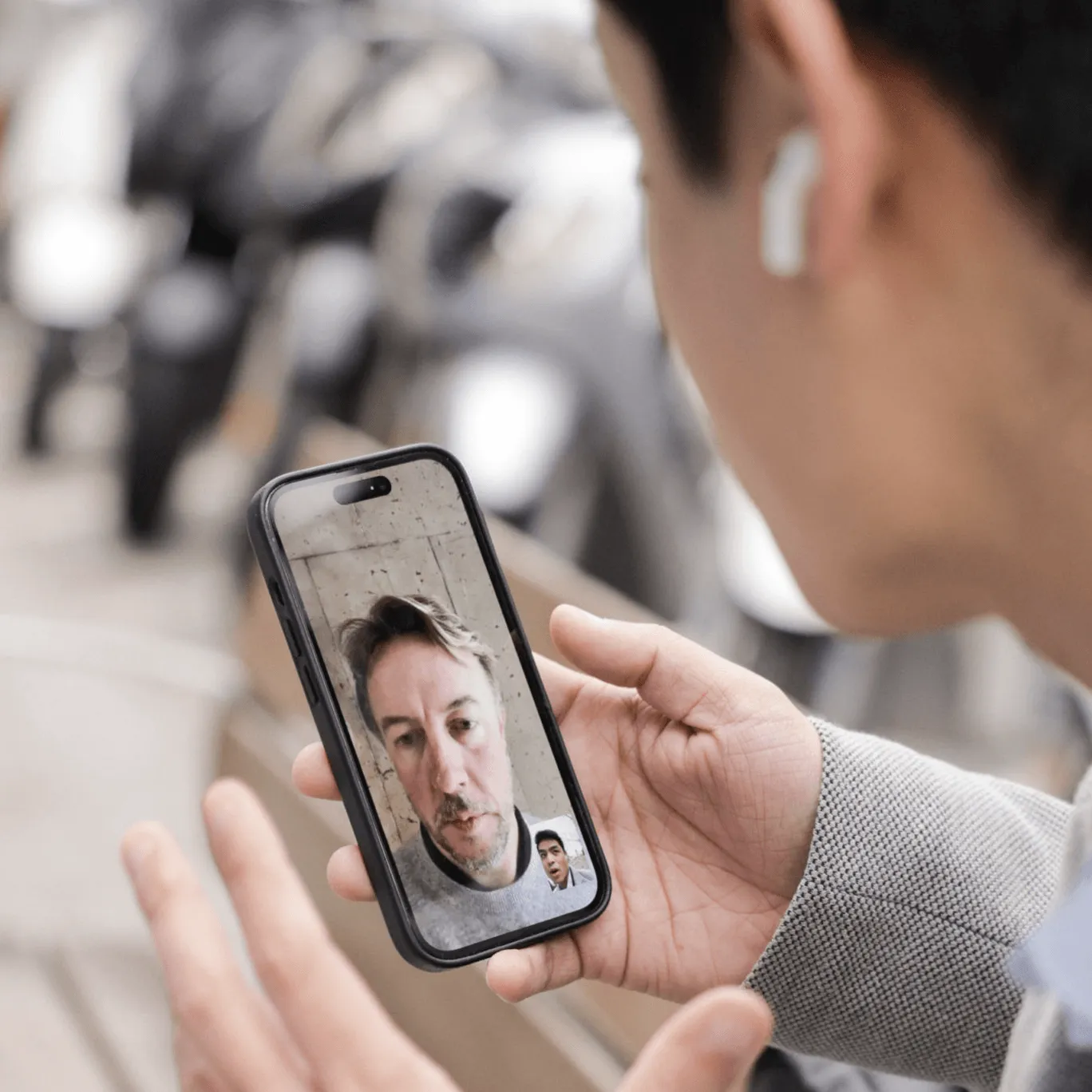 Highly qualified teachers
Our online teachers are experts at teaching young people. They teach at a local and global level and provide students with the knowledge and experience they need to build confidence and speak English effectively.
Your child will have classes with several teachers, all of whom come from different English-speaking countries, so they can offer your child experience with a variety of accents, as well as cultural interaction.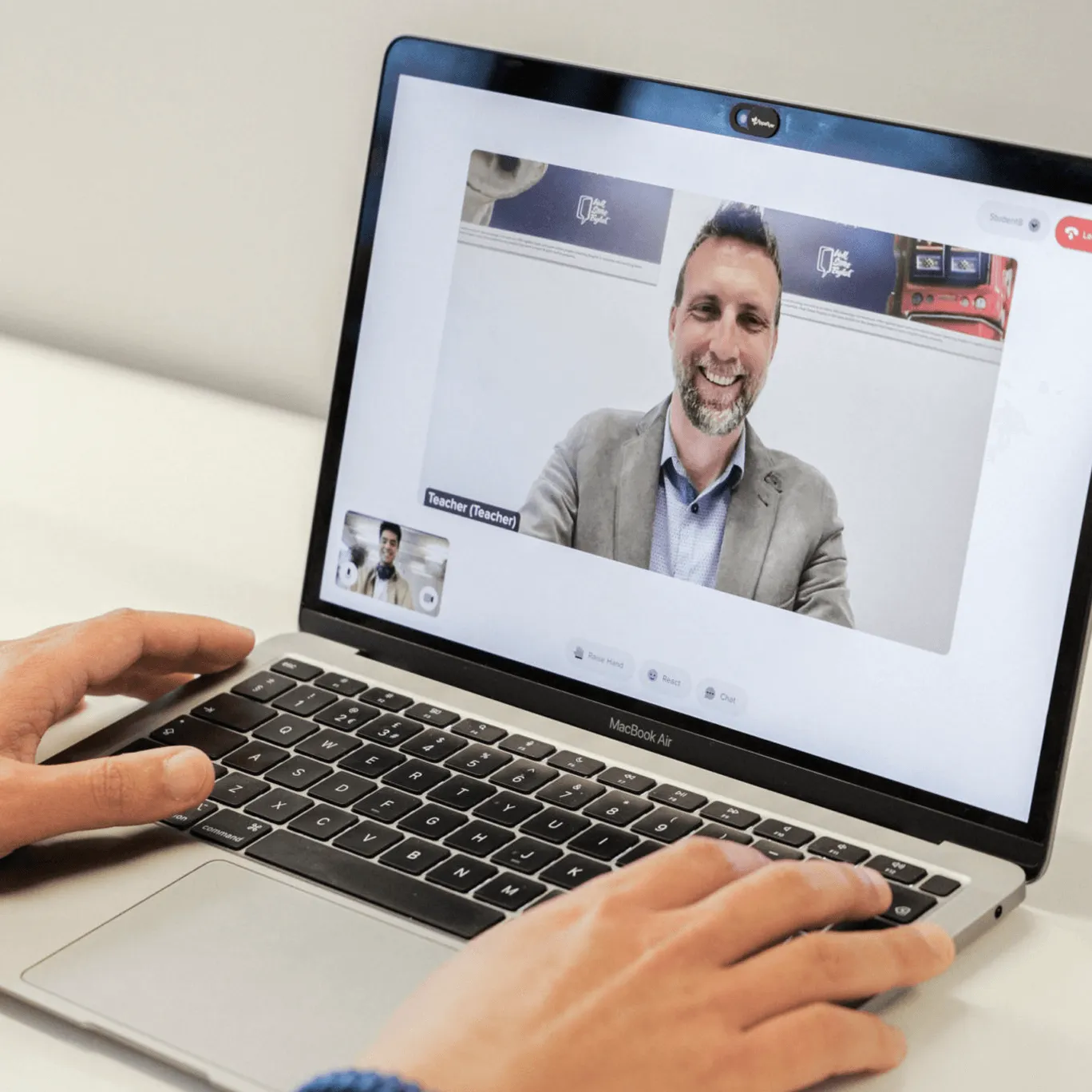 A language course consultant
A course consultant is an expert that will help you plan out the best training plan for success. They will be the first person you meet at Wall Street English. They will assess your child's needs and then find the best solution to help him/her reach the learning objectives you both want.
Your consultant will remain in regular contact with you as a parent to give and receive feedback about your son/daughter's progress.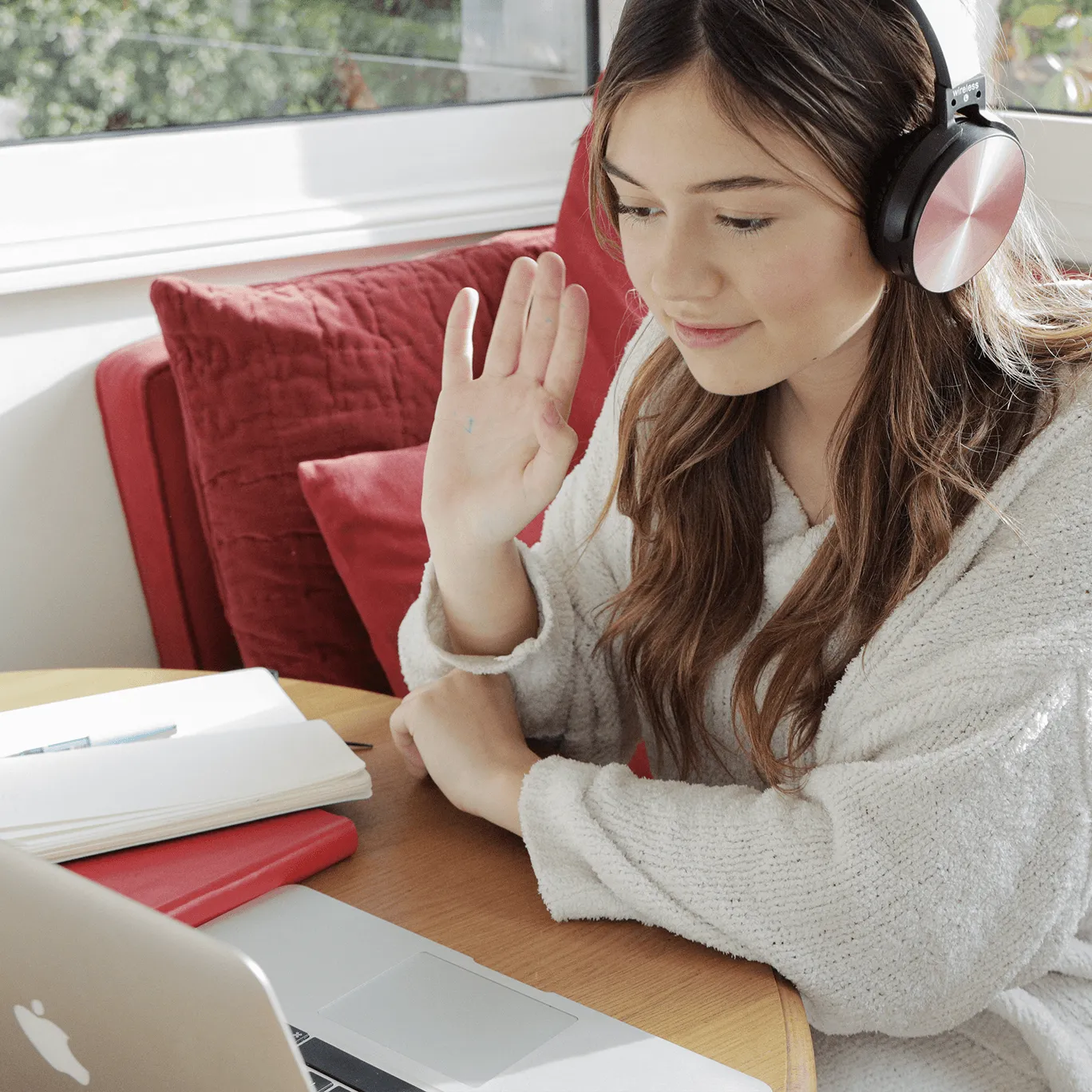 Reports for parents
Throughout the course, your child will receive continual feedback. Our interactive activities provide immediate feedback, including pronunciation guidance thanks to our speech recognition system. And teachers give detailed feedback and suggestions during conversation classes.
In addition, parents receive a detailed report on their child's progress. This report indicates not only when and for how long your child has studied, but also what scores he/she has received for every single interactive and class activity.
See a sample report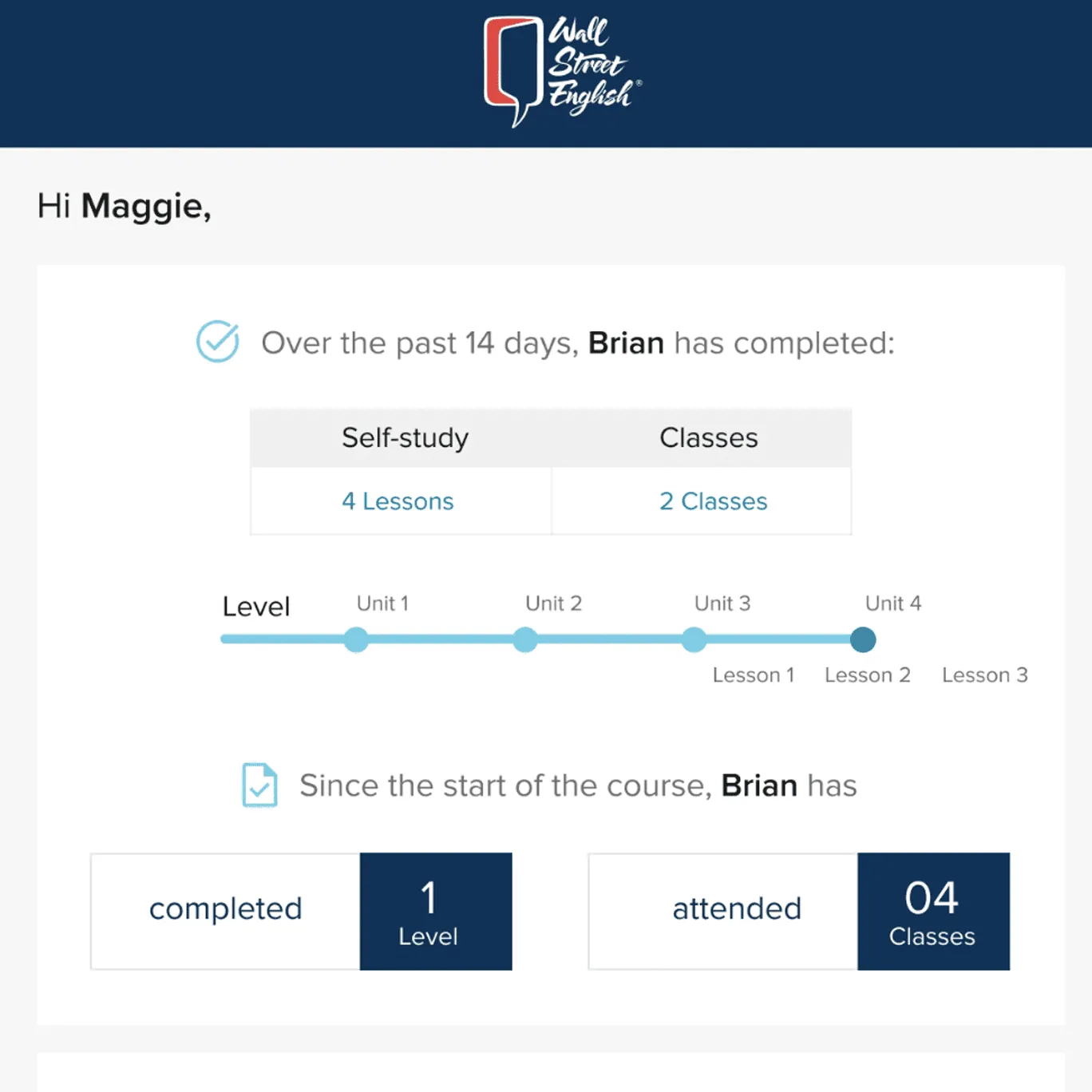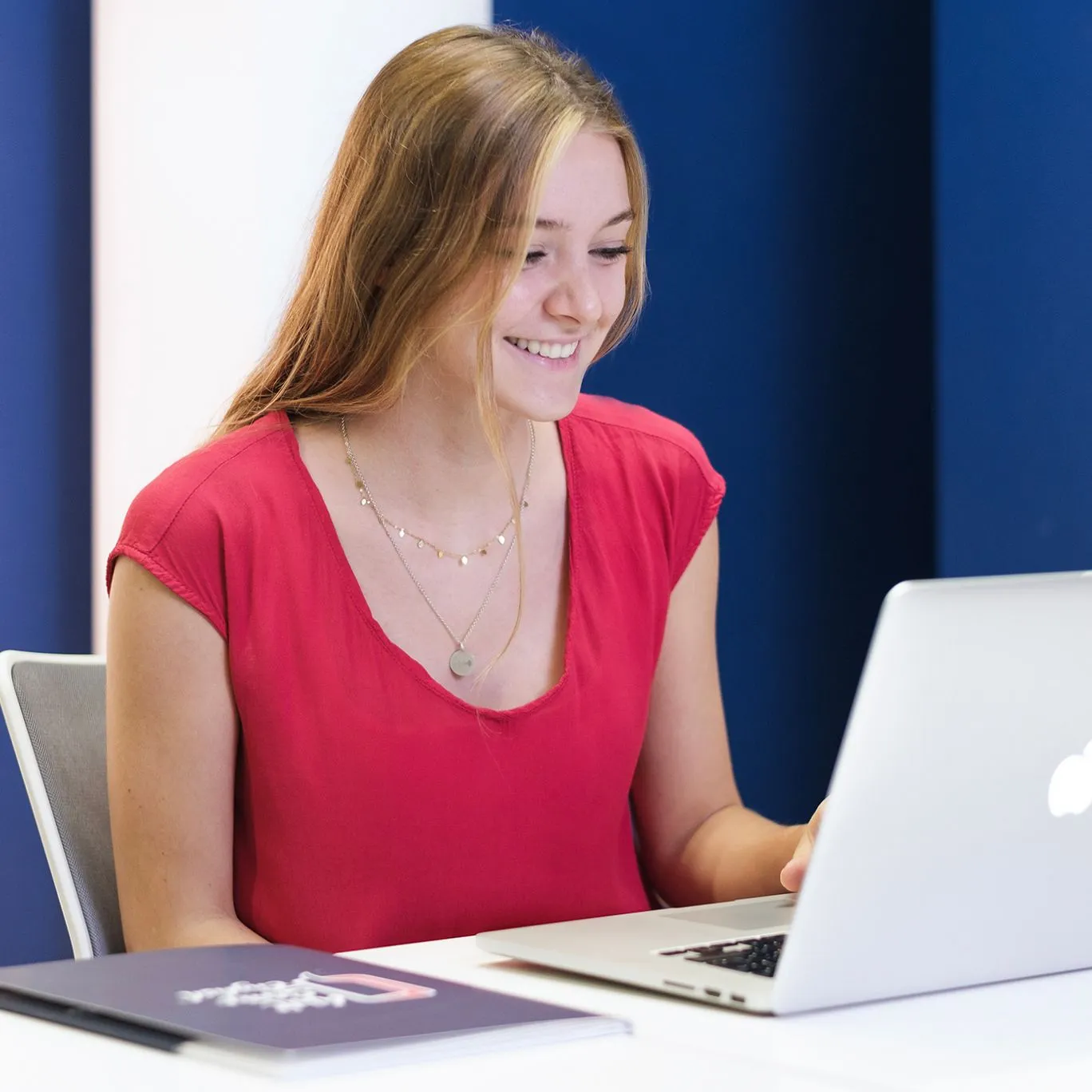 8 out of 10 of our students feel more confident speaking English
* Survey ran in June 2022 across more than 2000 adult students globally who had joined at least 4 classes with Wall Street English.
Plan your child's course
Take this quick survey to find the best course for your child including a look at how they want to study, their goals and their current level.
We've helped over 3 million students achieve their goals with English
 *across all our adult students globally who have been studying at a planned pace.