Exam preparation courses
Prepare for success with our exam preparation courses for IELTS, TOEIC, TOEFL and the Pearson Test of English (PTE). Our course will make sure you're ready to get the score you need.
What you get
Accessibility - Our preparation courses start all year round and you can make the most of our schools when you need.
Supportive staff - Highly-qualified, native-level English teachers will prepare you to pass the exam in group or individual classes.
Practice - Practice online with advice and tutorials in 'MyEnglishLab'. Complete a free mock-exam at the beginning and end of your preparation course to make sure you're ready.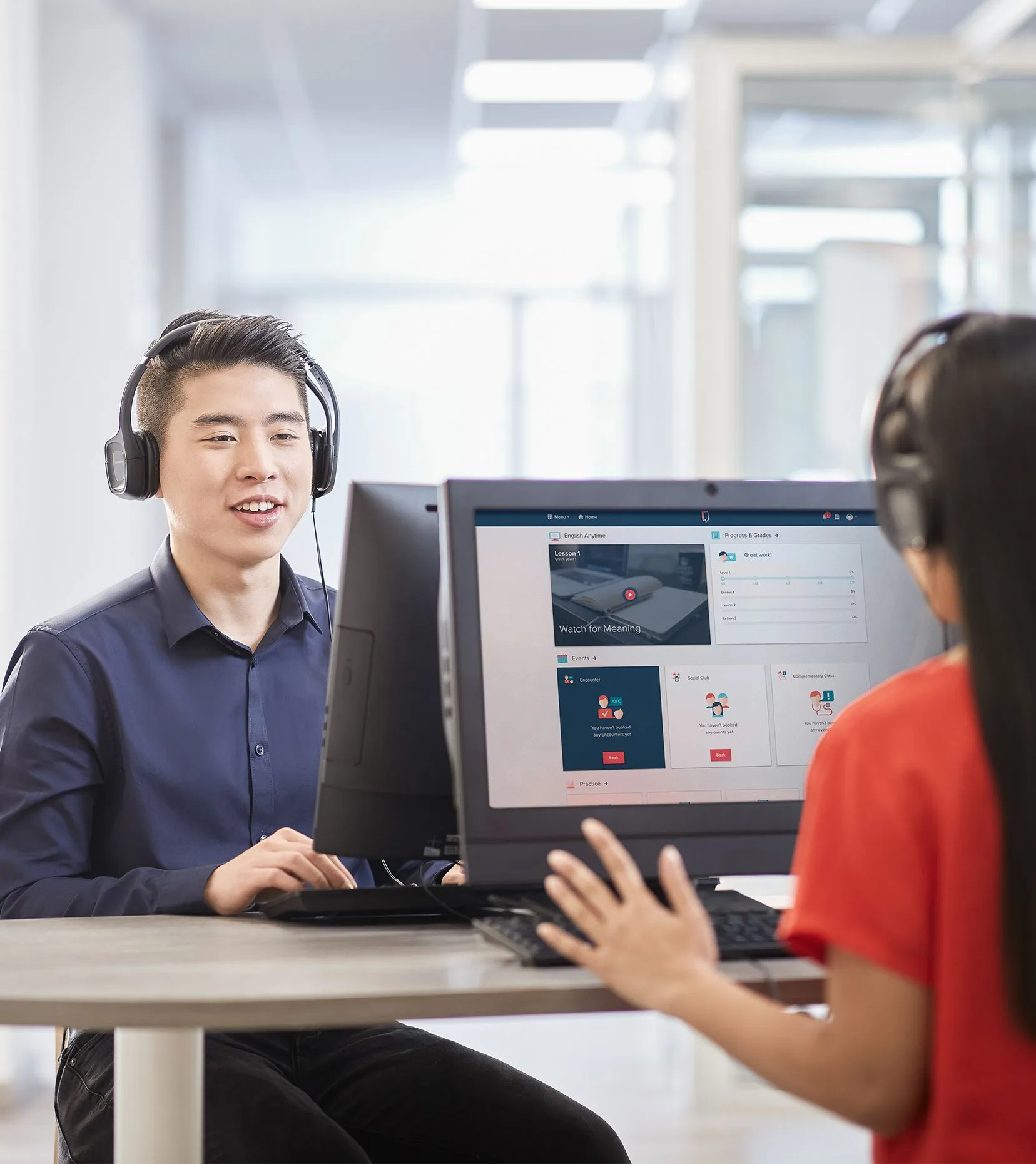 Engaging training courses for your English certifications
Our courses have been written by the same authors of the Test Preparation Series by Pearson. They allow you to focus on learning with practical and intuitive exercises. Our test preparation course will help you to get the most important English certifications with a unique method based on communication and the key skills of listening, speaking, reading and writing.
Our test preparation courses
Quality
Highly-qualified teachers are trained to prepare you for the certificate you need. Get the specific help and guidance necessary to improve your level. Special course material enables you to become familiar with the exam format. You will have the chance to do a mock exam to test your ability both at the start and at the end of your course.
Practice
Get the most complete practice you need to pass the exam. You'll have free access to the online learning platform MyEnglishLab (MEL) developed by Pearson, which offers over 120 practice exercises and practice tests on the four major sections: listening, speaking, reading and writing. Study with extra English tips and instant feedback in the learning platform. You can even practice English in everyday Social Club activities.
Flexibility
At Wall Street English, exam preparation courses are extremely flexible and can adapt precisely to your needs. Do the course individually or as a group and start whenever you want during the academic year. You can study on a day and time that suits you at a frequency and intensity that you prefer. It's the most flexible way to prepare for your exam!
Preparation course timeline
Find out more about what it's like to prepare for your English certification with our course.
Specialized support
Courses given by a certified and specialized qualified teacher.
8 classes covering specific skills from the test with native speaking teachers.
Skills development
An additional class on test taking skills, which helps you better prepare for taking the test.
Two practice IELTS tests: take one at the beginning of the course and one at the end to see how much you've improved.
Flexible study
Access to MyEnglishLab for exclusive, online resources, practice and homework to help you study for your exam
Small class sizes and a flexible schedule to fit your busy life. You can start your course at a time that is most convenient for you.
Preparation course prices
Our preparation course is the best way to make sure that you'll get the score you need in your certification exam.
In order to give you the best results we need to properly assess your needs. To find out more about our preparation course prices, contact us and book an appointment with one of our team.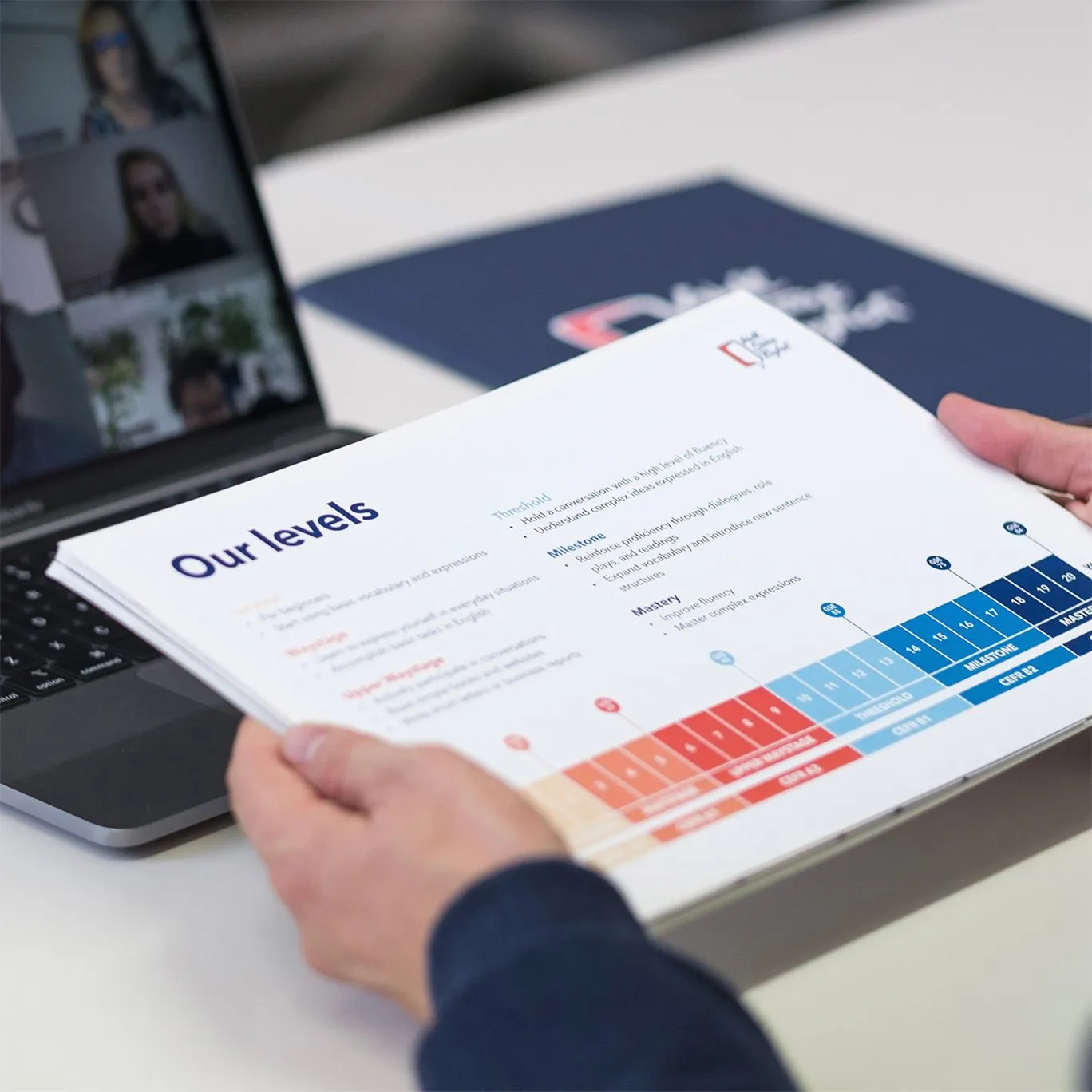 We've helped over 3 million students achieve their goals with English
Find out your test preparation course price now
Speak to a member of our experienced team and we'll give you a personalized course price based on your chosen plan.