Choose your country or region
Spain

Spain
Current student? Login to access your course
Student Login
Skip to content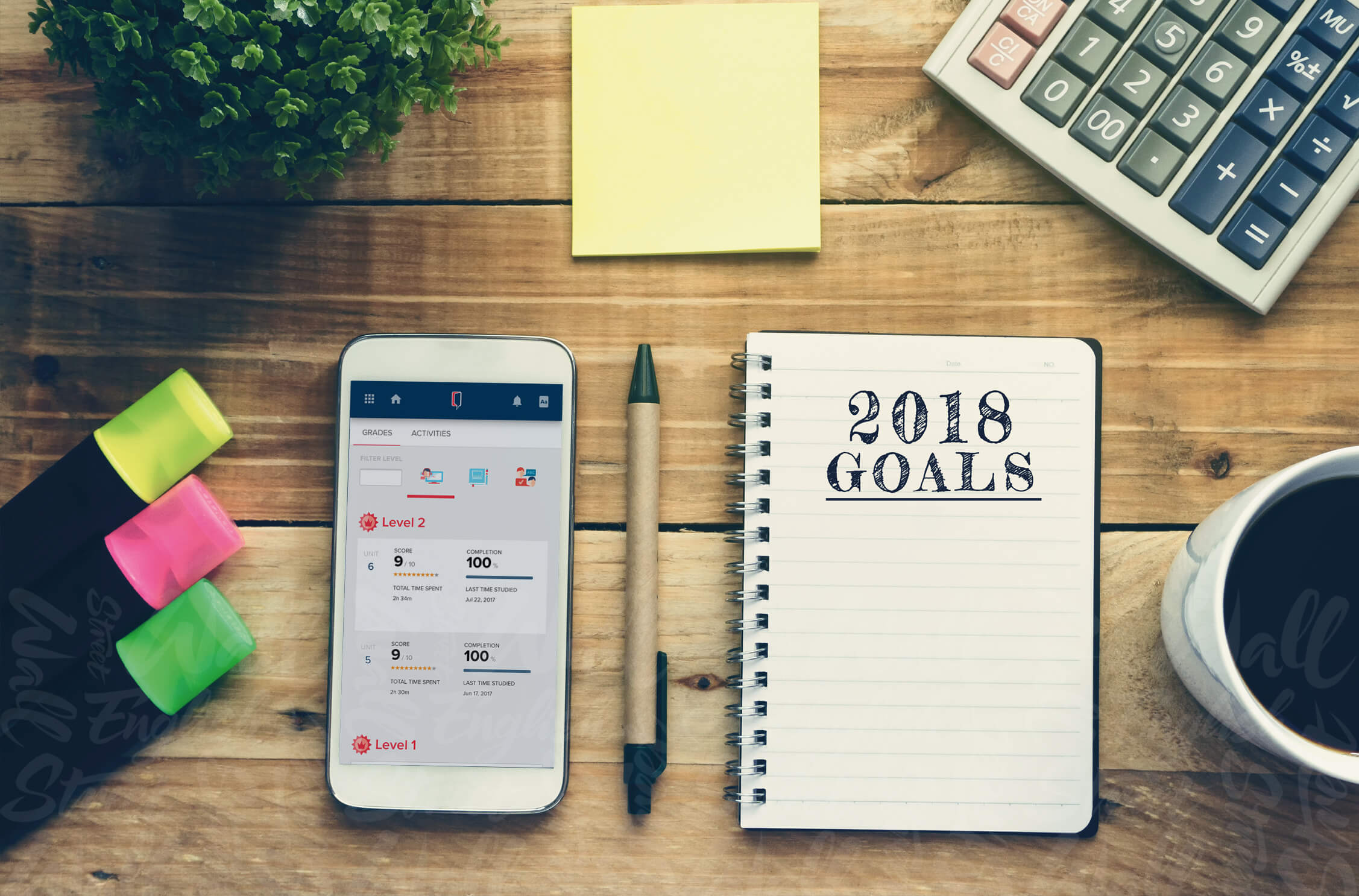 Why You Should Study English at Wall Street English this Year!
Last Modified on: 08/11/2019
As we enter a new year, it's a perfect opportunity to take action and start an English course. 2018 will be another year of great changes and progress around the world, and being able to speak English will open many doors both in your professional life and in your personal life. So why is Wall Street English the best place for you to study this year? Read on to find out!
A Wealth of Experience
180,000 students are presently studying English at Wall Street English and this number will continue to grow in 2018. One important reason so many people choose Wall Street English is that we have over 45 years of experience in teaching English as a foreign language to an incredible three million people. Our method works and it's fun, so students are happy to recommend the school to their family and friends.
Fitting Around Your Needs
If you're thinking to yourself that there's no way you'll be able to fix a day every week to go to English lessons in 2018, don't worry. At Wall Street English you have the great advantage of being able to fit your course into your busy schedule. You don't have to do lessons at the same time and on the same day every week. Instead you can pick a day and time that suits you, changing this lesson by lesson. And if for some reason you can't make it to the lesson, you can simply rebook it without it being lost. We're really flexible about this because we know how hard it is to find time for studying, and year by year this seems to be a growing problem.
Latest Technology
As a global leader in ESL education, Wall Street English gives a great deal of importance to being up-to-date and taking advantage of the latest forms of technology. Consequently, you can now study English whenever and wherever you want on any device, including your cell phone, tablet and computer. Our Wall Street English app is very popular because it allows you to use every free moment during your day to study, doing some short, fun interactive activities.
High-Quality Teaching Material
Along with the introduction of our app over the last year we have also continued to improve and enrich our course content and teaching materials. The recently rewritten Wall Street English course is based on a series of short videos that cover all the twenty levels we offer, and its entertaining stories include business English as well as general English. As a Wall Street English student you will get to know a variety of characters who come from several different countries and backgrounds, allowing you to become familiar with a range of different accents. This year the number of people who speak English as a second language has grown much higher than the number of mother tongue speakers, so as a learner you need to get used to hearing different types of pronunciation.  
Learning Centers all over the world
In 2018 we will have Wall Street English Centers in 28 different territories around the world. The latest country to join our global community is Tunisia, after we opened a center in Tunis last November. Tunisia is the third country in Africa to have a Wall Street English school, along with Morocco and Angola. And In 2018 we expect to open several other centers as the need for English continues to grow.
English Certification
During the last year, more and more companies and universities have started to ask applicants to provide a certificate that shows their level of English. And in 2018 this requirement will undoubtedly become even more widespread. By studying at Wall Street English you'll easily be able to obtain the certificate you need. Our main course can help you to reach the right level, and then a specific preparation course will enable you to get ready for the exam itself. We offer preparation courses for BULATS, IELTS, TOEFL, and TOEIC.
Start the new year off well
Why not try our test below and find out your level of English now! There's no reason not to improve your English in 2018!