Choose your country or region
Spain

Spain
Current student? Login to access your course
Student Login
Skip to content
Among the many preparation courses available for the IELTS exam, Wall Street English is the only one which can offer you a tested and effective method that guarantees you pass with flying colors. IELTS, which stands for International English Language Testing System, is one of the most widespread exams used around the world by companies and universities because it evaluates your real knowledge of English. It is officially recognized in Australia, Britain, Canada, Ireland, New Zealand, South Africa and the USA. In some countries, IELTS also allows you to obtain educational credits that give you access to certain programs like Erasmus.
What is the best way to prepare for IELTS and how can you get a high result? Read on for some tips.

Get some guidance
The IELTS exam requires a significant amount of preparation if you want to get a high mark, but it's really tough doing it alone. It's definitely worth doing a course, like the one we offer at Wall Street English, to help you enter the exam feeling confident and ready for what you'll find. Your teacher can guide you in your studies, identifying the areas you need to work on more and give you the feedback that is essential. At Wall Street English you can start your preparation course at any point during the year, and have lessons on the day and time that suits you.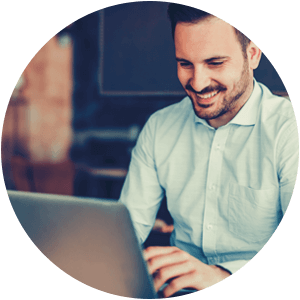 Cover every Skill
IELTS tests you in all the language skills – reading, listening, speaking and writing. So you need to make sure you study equally for all these because your overall mark will depend on it. Following our Wall Street English course makes this easy because the lesson material gives equal time to all four language elements.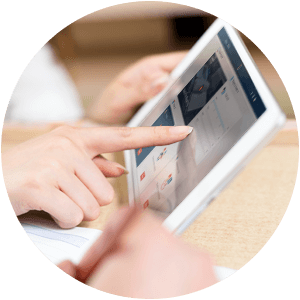 Follow useful strategies
One difficulty element of the IELTS exam is the limited amount of time you have available to complete every section. The Wall Street English preparation course for IELTS helps you learn and practice some really helpful tricks to make sure you can get things done within the time allowed.
Study the right language
Another key factor of passing the IELTS exam is to know what language and style you need to adopt in the written and spoken sections. Wall Street English teachers are prepared in this and are able to guide you carefully and help you get used to choosing the right language required for high results.
Practice makes perfect!
As well as doing lessons with your teacher, the IELTS preparation course at Wall Street English offers you the chance to do several extra exercises in our dedicated website. These exercises review the same language skills studied during the lesson with your teacher and provide you with an excellent tool to consolidate your understanding.
So if you're interested in taking the IELTS exam, come to

Wall Street English

and get some expert help to guarantee you get the result you deserve.