Choose your country or region
Spain

Spain
Current student? Login to access your course
Student Login
Skip to content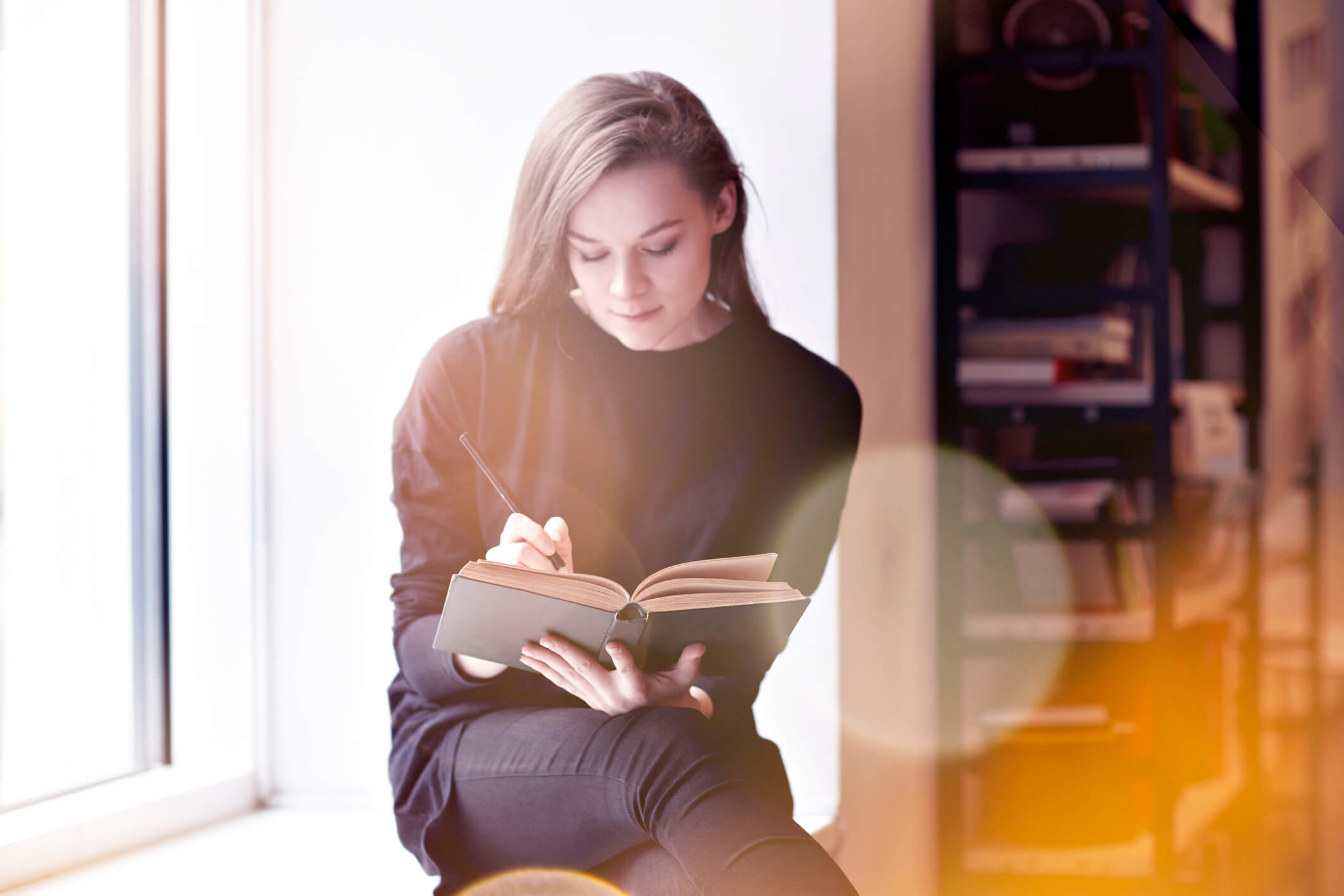 BULATS Preparation Guide
Last Modified on: 08/11/2019
The Business Language Testing Service (BULATS) is a certificate that tests your level of English for business purposes. It tests all your language skills – reading, listening, speaking and writing – and can identify your level from A1-C2.
What does the test involve and how can you prepare for it? Read on to find out.
Why choose BULATS?

BULATS is a test that shows how well you can use English in a business context. Created by the renowned Cambridge English, many of the biggest multinational companies use the test as a part of training their employees and also to evaluate the level of job applicants. So by doing the test you'll be putting yourself in a very good position whether you're looking for a new job or you simply want to improve your communication skills in your current position.
You can do the test online, which is obviously very convenient, and you can obtain the results very quickly.
What does the exam involve?
The BULATS test has three parts:
Reading and listening

Writing

Speaking
The Reading and Listening test
This lasts approximately one hour and has two parts – Reading and Language Knowledge, and Listening. In the the Reading and Language Knowledge section there are five types of tasks:
Multiple choice

Gapped sentences

Multiple choice gap-fill

Open gap-fill

Extended reading
The listening section has three tasks:
Multiple choice

Multiple choice graphic

Extended listening
The test is adaptive, so if you answer correctly the questions become more difficult, and if you answer incorrectly they become easier. For this reason the test can last up to 75 minutes in some cases.
The Writing Test
In the written test you have 45 minutes to complete two tasks:
An email

A report or letter
In the email you need to write approximately 50 words following detailed instructions you will receive. The topic of the email could include a wide range of topics, such as responding to a customer's complaint, or accepting an invitation to a meeting. For the second task you can choose between writing a report (for example, describing the results of last year's sales) or writing a letter (for example, to propose a venue and some events for a conference), both of which should be approximately 200 words.
The Speaking Test
The speaking test is done online using a headset with a microphone. Lasting about 15 minutes, it consists of five parts:
An interview

Reading aloud

A presentation

A presentation with graphics

A communication activity
You will have a time limit for each task and will need to demonstrate your skills in both sentence construction as well as pronunciation.
The scoring system
The BULATS test is scored from 0-100. Here are the scores in relation to the CEFR levels: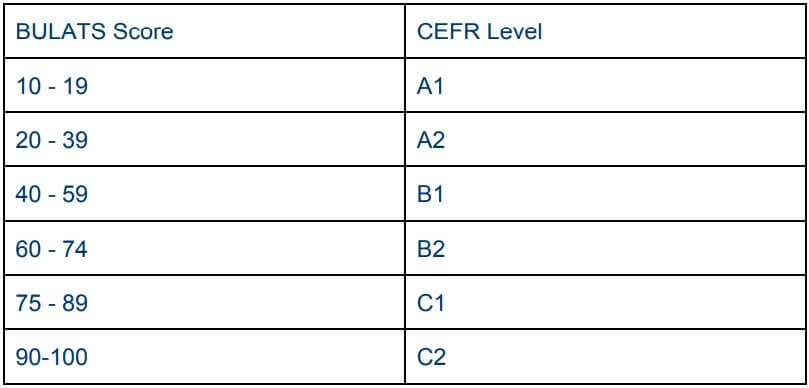 How can you prepare for BULATS?
Although BULATS is focused on business English, it will evaluate your general English level as far as grammar is concerned. So before preparing specifically for BULATS, I recommend doing a course that can help you improve your general English first. At Wall Street English you can even do both because our main course teaches you general English and business English, with one of the main video stories based on the lives and careers of some young professionals in a modern workplace.
Once you're at a general English level you're happy with (ideally from B1 onwards), you can start focusing on preparing for the exam itself. As each section of the test follows a particular format you may not be used to, it's definitely worth doing a course to help you practice with a teacher. At Wall Street English our experienced teachers are trained in helping you improve both your general English skills as well as your knowledge of business English. Furthermore, they can give you some really useful tips for each part of the test. Having a time limit, you really need to know how to identify answers as quickly as possible.
What business language do you need to study?
Every part of the BULATS test focuses on business English and can include these topics:
Personal information

Describing your job

Describing a company

Arranging appointments and meetings

Making predictions

Asking permission

Making suggestions

Agreeing and disagreeing

Inviting and accepting/refusing offers

Making an apology

Making travel arrangements

Health and safety at work

Buying and selling

Describing and comparing products

Making and responding to complaints

Describing results and trends

Education and training
In order to be familiar with this kind of language, it really helps to have done a course that enables you to hear and use business english, such as the courses  available at Wall Street English. It's also very useful to read business articles and keep up-to-date with business news to help widen your vocabulary as much as possible. As a Wall Street English student you have free access to the Financial Times website (ft.com), as well as special lessons called ForToday which are based on FT articles. Along with the article you can find a fun comprehension quiz, help with new vocabulary, and the chance to join discussions about the topic with other WSE students from all around the world.
Taking the BULATS exam can open many doors for your career, so why not say 'yes to BULATS' today! Contact your nearest Wall Street English center to find out when you can start your preparation.