We Said Yes to Small English Classes
These students said yes to small English classes with the most supportive learning experience with Wall Street English.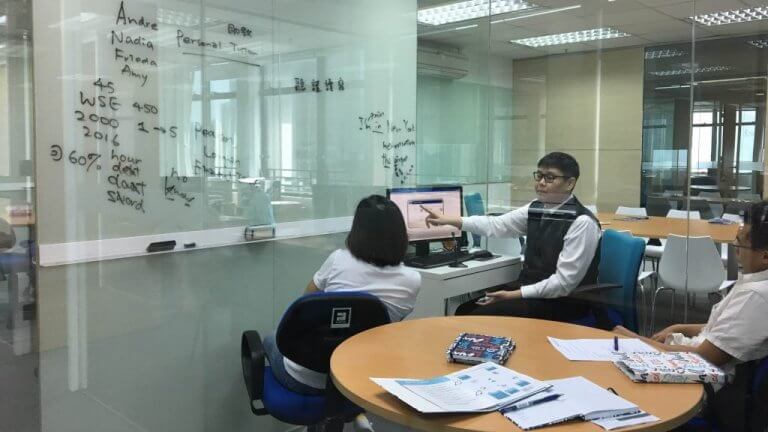 Students in a small Encounter class in WSE Hong Kong
Wall Street English centers offer a warm, inviting place for you to study and learn. They offer a complete immersion experience as you only speak English in the centers so it's an easy place to practice in a friendly environment.
One of the most important parts of the Wall Street English blended learning method is the Encounter, which is a small class with 3 other students. Read on to find out what these small classes are like.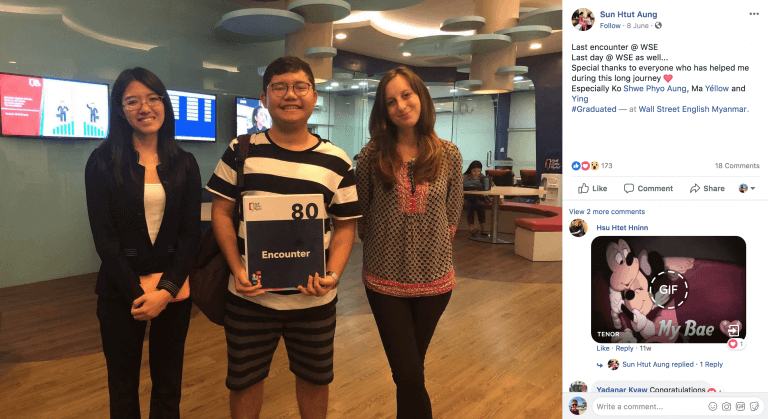 A Unique Learning Method
At Wall Street English you can follow a unique study cycle to start practising English straight away. You first watch our engaging soap opera style videos, where you focus on listening and understanding, then move to practising speaking and pronunciation skills. This is then reinforced by completing reading and writing exercises in our Digital Student Workbooks. Next you have a small class or 'Encounter' with a native-level English teacher to demonstrate how much you have learnt.
These small teacher-led classes are held by our qualified native-level English teachers. You can practice your new English skills with others and build your confidence at various times. Encounter Classes are offered at various times giving you the flexibility to schedule your classes at a time that works best for you.
A Personalized Experience
The most important thing about Wall Street English is that your experience is completely personalized. You can study online anytime, anywhere. You can study in our centers or at home. You can even book classes online to fit in with your schedule. You can also start your course when you want. When you take your level test your course will start at the best level for you, choosing from over 20 different levels and throughout your learning experience you will be able to track your progress easily.
Encounters give a chance for students to sit down with a teacher and get some feedback on their interactive lessons and their progress. The classes last for one hour and are only with 3 other learners that are always at exactly the same level.
There are 20 levels in the Wall Street English course with 80 Encounters or small classes over those levels. Students are encouraged to follow the method and do two small Encounter classes per month. This makes sure that English learners can realise their dreams of speaking English with the support of a proven method and experienced support team in the centers.