Choose your country or region
Spain

Spain
Current student? Login to access your course
Student Login
Skip to content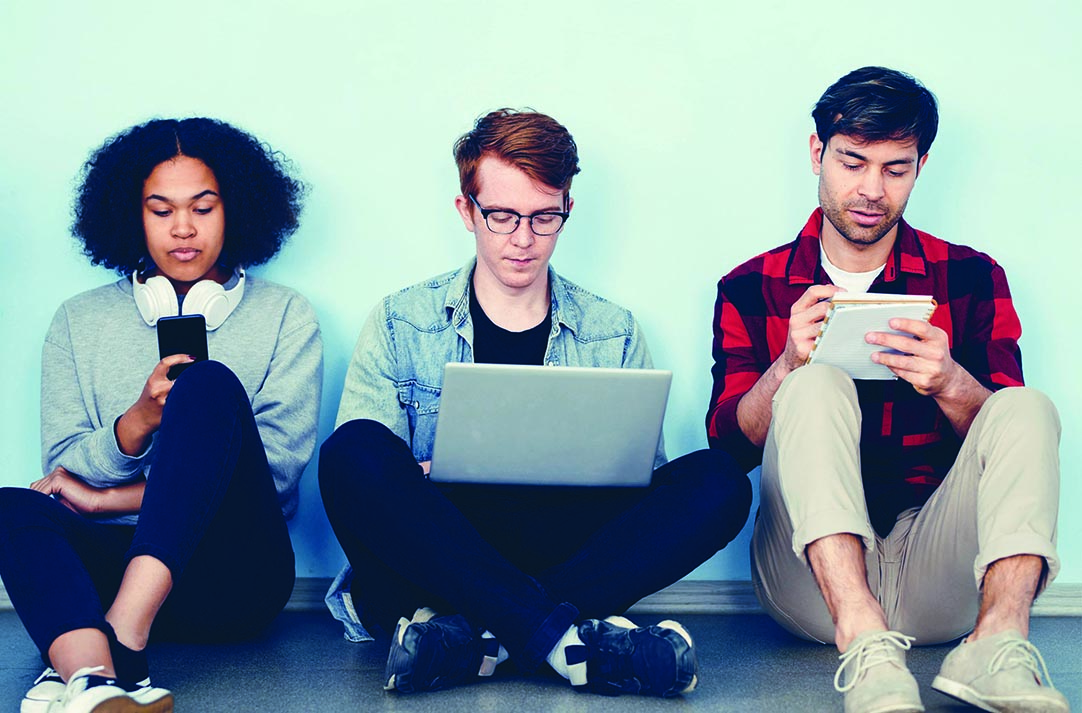 New Study Reveal 90% of People Feel They Could Make Better Use of Their Time
Last Modified on: 08/11/2019
Research shows that adults waste nearly 24 hours of their free time a week 
Two in five see playing video games, watching TV and being on their phone as a waste of time
Barcelona, 2nd September 2019: A new global study into how adults use their free time reveals we have 38 hours per week to ourselves, with 65% of us wasting an average of one full day (23.3 hours). Wall Street English, the global adult English language learning provider, commissioned the study to understand how people spend their free time and whether they would like to do something more rewarding with it – including learning English.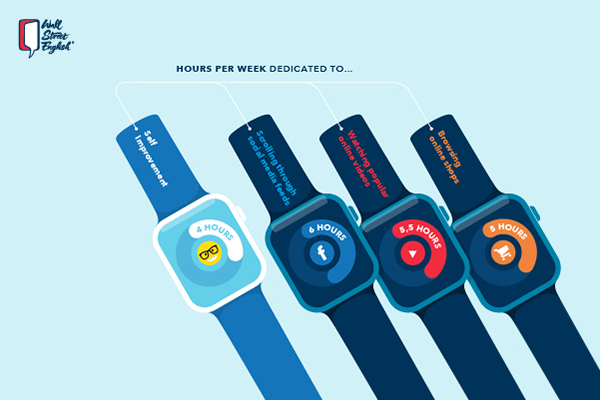 The research showed that the average adult spends 8 hours per week on their phone, scrolls through social media feeds for 6 hours, watches TV for nearly 6 hours, and browses online shops for nearly 5 hours, with only just over 4 hours per week spent on self improvement. This is nearly an hour less than the average 5 hours 30 minutes adults spend watching popular short videos online, for example cat videos, recipes, or YouTubers. 
A massive nine out of ten respondents said they thought they could make better use of their free time, with two in five seeing playing video games (42%), watching TV (42%) and being on their phone (40%) as a waste of time.  
If time and money were no object, seven out of ten respondents said that they would like to learn something new, with 57% expressing a desire to learn English. 
Natalija Prokopovitsj, Global Brand Manager at Wall Street English says: "The research gave us a brilliant insight into how people use their time but also how many people would like to do something more productive with their free time. While not everyone would choose to learn English, there's definitely a desire to spend their time prioritising more fulfilling activities."
Respondents across the world varied in their approach to their spare time, with those in China spending the most amount on self-improvement, averaging 6 hours per week. Respondents in Chile and Spain spend most time scrolling through their social media feeds, and those in Italy watch the most TV, spending on average just over 7 hours a week. 
71% of Argentinians felt they wasted time every week, followed by Chile, Spain and China, with Italians claiming to waste the least amount of time (48%). Despite being the most likely to use their free time to learn something new, 91% of respondents in Turkey felt they could make better use of these hours, just behind respondents in Vietnam (92%) and ahead of those in Russia and Chile (90%). 
Previous research conducted by Wall Street English also revealed that half of English speakers reported an earnings boost as a direct result of learning English, at an average increase of 25%. Speaking English also made people happier, with an average 18% increase in happiness levels at work and 12% in general life, with people feeling happier the higher their level of English proficiency.
Prokopovitsj adds: "Our research shows the growing benefits that come with knowing the English language in an increasingly globalized world, highlighting knowledge of English as an important factor in job satisfaction, career progression and overall happiness. 
"Importantly though, it doesn't need to be onerous or boring. A flexible programme like the Wall Street English blended approach allows students to learn in a really varied way, even watching TV series, so combines useful with fun. This also make the programme incredibly flexible, and means learners can fit study around their existing commitments, making the most of their free time and leaving plenty of time for scrolling their phones and relaxing!"
– ENDS –
For further information please contact:
Lynda Redington, Another Word Communications
E: lynda.redington@anotherword.com
T: +44 7946 355546
Notes to editors
Research was conducted by Sapio (sapioresearch.com) and comprised 8,080 interviews with English and non-English speakers aged 18-45 across eight markets in January 2019. The markets were Argentina, Chile, China, Italy, Russia, Spain, Turkey and Vietnam.
About Wall Street English
Wall Street English is one of the world's leading English language training networks delivering English language learning to adults and is recognized as a leading blended learning platform that provides a premium lifestyle experience to its students. Wall Street English's success is underpinned by a strong brand, a track record of growth and innovation since it was established in 1972. Through company-owned and franchised centers, Wall Street English has provided instruction to over 3 million people. The business currently serves over 180,000 students through 420 learning centers in 28 countries across Africa, Asia, Europe, Latin America, and the Middle East.
Media Room: www.wallstreetenglish.com/learn-english/about-us/mediaroom/