Choose your country or region
Spain

Spain
Current student? Login to access your course
Student Login
Skip to content
Prosper in a $28 billion market with your own Wall Street English franchise
Say Yes to owning your own education business
Wall Street English could be the right choice for you. With over 47 years experience delivering our unique learning concept and operating our efficient franchise business model we have what it takes to help franchisees succeed.
Franchise with Wall Street English
We have centers all over the world. With the continual drive to learn English either for pleasure, travel, studies or business, people all over the world are looking for certified English courses, a supportive learning environment, and a flexible study schedule. That's what we offer. We have taught over 3 million people English. For you as a franchisee, we offer a proven business model, a world-class product and service concept, exciting returns and a sizeable, experienced international support team.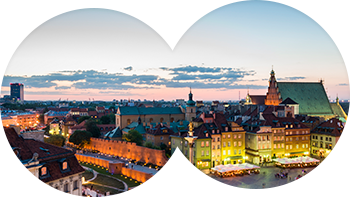 Why franchise with Wall Street English?
English language education is a fast-growing industry, fuelled by an ever-increasing need for people to speak English as the global language. Wall Street English offers a proven and established franchise model that is stable, relevant, and profitable, while continuing to grow through regular product and business enhancements. You can become part of a strong and growing business and help people realize their dreams.
What can Wall Street English offer you?

World-Class Product & Service Model
Wall Street English offers a unique blended learning methodology, learning platforms and flexible learning to students. Our full service delivery concept for franchisees ensures quality tuition, efficiency and consistency across the globe. We are so confident in our product that we guarantee success to your students in writing.

Proven Business Model
All aspects of the Wall Street English business are proven and documented, allowing fast ramp-up and scalability of the business. Our effective business model delivers highly attractive returns and a return on initial investment within two years.

Experienced Support team
Our team of over 30 experienced professionals will help you get the business set up, find the right locations, hire and train the right people, and establish a strong brand in your market. They will also provide ongoing support and training to help you grow your business.

Over 45 Years of Experience
We've been successful in this industry since we opened our first center in 1972. We have a proven educational method, world-class curriculum, and extensive experience in English language education. Joining our network is a lower risk and faster way to get into this thriving market. 

$28 Billion Industry
There are over 2 billion people currently learning English, creating a 28 billion dollar industry for adult English language learning alone, of which you can be a part. The drive to learn English spans all age groups, economic status, and regions. English is a great business opportunity with the right partner like Wall Street English.
In 2017 we helped our franchisees to open 22 centers in 8 countries around the world.
1 in 4 of the world's population is learning English
It is estimated that over 2 billion people will be learning English by 2020, more than one in four of the world population.

48% of the English language training market is private language schools
Private language schools for adults take a US $22bn share of the total English language training market, estimated at US $50bn overall.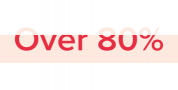 Over 80% of multinationals use English as their primary language
English is the language of trade and commerce, diplomacy, politics, the internet and travel. No wonder that companies with a global presence make English their primary language internally.
Sources: China Confidential 2014, Pearson Project X, Yano Research, iValue Consulting, Parthenon
Make your mark with Wall Street English

"I was originally a retail banker for Citibank & Standard Chartered and was looking to start my own business. I chose Wall Street English as I was impressed by the blended learning approach and the fact that all parts of business performance are measured, like in a bank. The method itself offers flexibility for busy adults, and also guarantees results." says Michel. 
Read more Success Stories
The population of Portugal is around 11 million and there are 34 Wall Street English centres here, we think of ourselves as one big family. The support, advice and more importantly the ongoing training we receive is first class and it is also very reassuring that I can also rely on the other franchisees for help and advice too if needed.

Latest Center Openings
The Wall Street English network is growing constantly – we currently have more than 400 centers in 28 territories around the world.
For example, in 2017 there were 22 new centers opened in countries including China, Italy, Ecuador, France, Myanmar, Tunisia, Saudi Arabia, and Portugal. Find out more about some of our latest centers that have opened in our franchising news blog:
Find out more about some of our latest centers that have opened in our franchising news blog:

Open your own center
Join our 135 franchise partners and invest in the fast-growing education industry. One thing is assured – we will support you every step of the way in getting your business set up and booming! Support and training from our experienced team along with extensive operations manuals ensure a smooth opening and rapid growth.