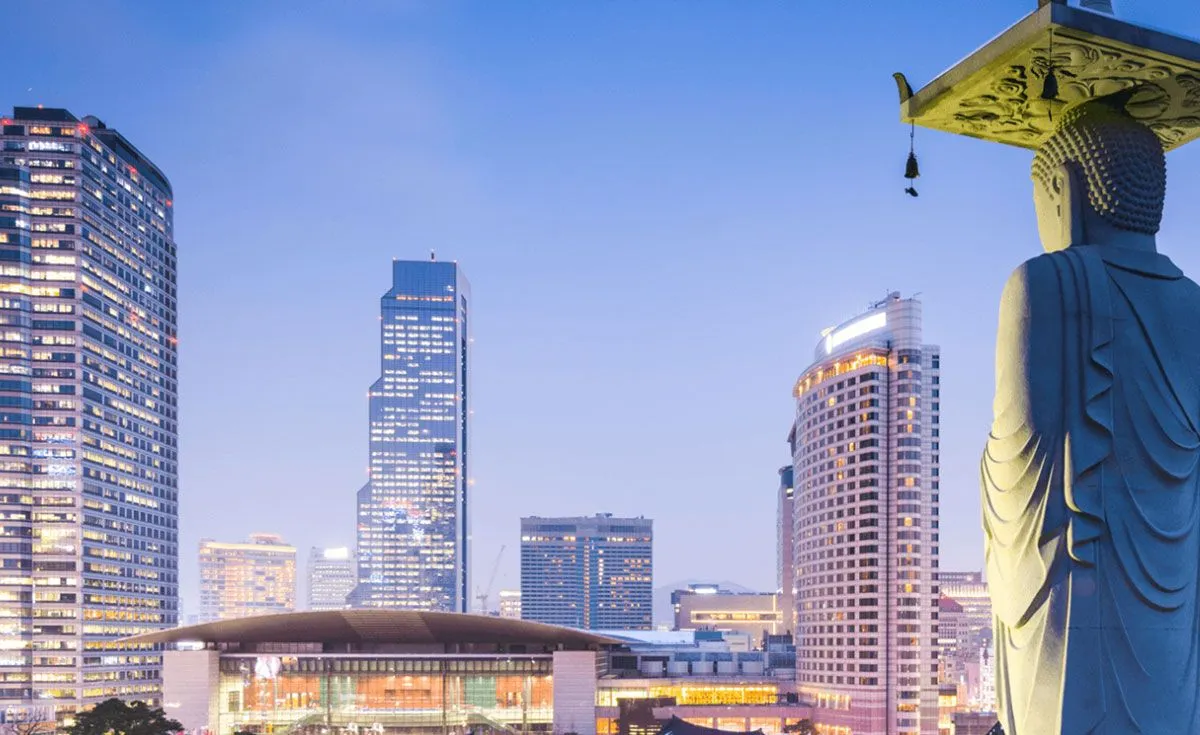 Teaching English in South Korea
Find out more about teaching English in South Korea with Wall Street English. Are you ready to start a new journey?
Work hard, play hard
South Korea is used to surprising people with its 5000 years of culture and history. Where will you start your teaching journey? Choose from the work hard, play hard mentality of Seoul, or beachy Busan with our five centres. South Korea's compact size, and hi-tech transport systems mean that calmness and serenity are always within reach of the city. A busy calendar of festivals and cultural events makes sure there's always something happening, wherever you teach. It might be Gwangju for its celebration of all things kimchi, or perhaps the mineral-rich mud-fest of Boryeong, with its mudslide, mud bathing pool and even a mud-skiing competition.
Serene star-gazing
Korean people are hugely generous to outsiders and you're sure to feel welcome as you ease into your new weekly rhythm. Spend your weekends at free K-Pop concerts, hiking, sailing or simply gazing at the stars above serene villages, surrounded by rice fields and traditional 'hanok' houses. Chatting to new friends in a board-game or 'cat cafe', and meeting helpful strangers in the street, say Hello to teaching in South Korea.
Teach in one of these amazing places in South Korea
Bundang
Busan
Daegu
Goyang
Seoul
Teaching requirements
All of our teachers in South Korea need a degree and approved TEFL certification.
Visa requirements
Valid passport needed from a Native English speaking country. (NB: A University degree from a Native English speaking country is also needed).
Apply to teach with Wall Street English
Take your career to the next level by traveling the world with a supportive and development focused employer and contact Wall Street English today.