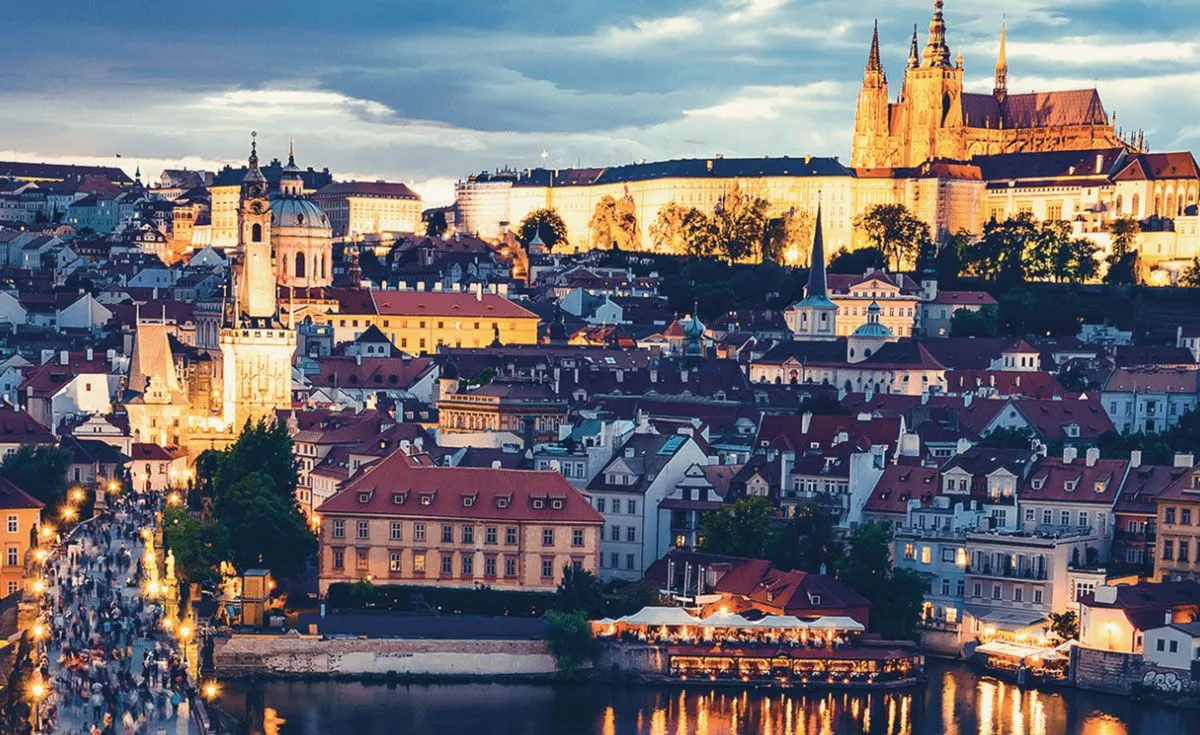 Teaching English in Czech Republic
'Prague never lets you go', Kafka once said. Recently renamed 'Czechia', the country boasts a large expatriate population, so you can be sure to enjoy long weekend adventures without needing to leave Prague. Should you want to, you're in the heart of Europe with Warsaw and Berlin close by. But back in the city, Divoká Šárka, Prokopské Udolí, or Kunratice Forest make up three of the several wild parks, with lucious grassy meadows and stunning forests to explore.
Spellbinding architecture
Enjoy high standards of living, spellbinding architecture and a sense of being in the heart of it all: politics, culture, media, jobs and of course Europe's finest beers. Mushroom picking is also something of a national sport, and you can visit beautiful beer gardens dotted around the city. And if you don't like lager, try tasting a little Kofola, Prague's answer to Coca-cola. Stunning spires, medieval castles, a modern metro system, and a family of cosy cinemas, where you can bring your golden Pilsner into the film? The list of Prague's delights is endless.
Easy-going lifestyle
What's more, Czechs know that their language is not widely spoken and are eager to learn English, meaning a high demand for English teachers like you. When combined with an easy-going lifestyle, teaching in Prague will certainly not disappoint.
Teaching requirements
All of our teachers in Czech Republic need a degree and approved TEFL certification.
Visa requirements
Valid passport from an EU country.
Apply to teach with Wall Street English
Take your career to the next level by traveling the world with a supportive and development focused employer and contact Wall Street English today.