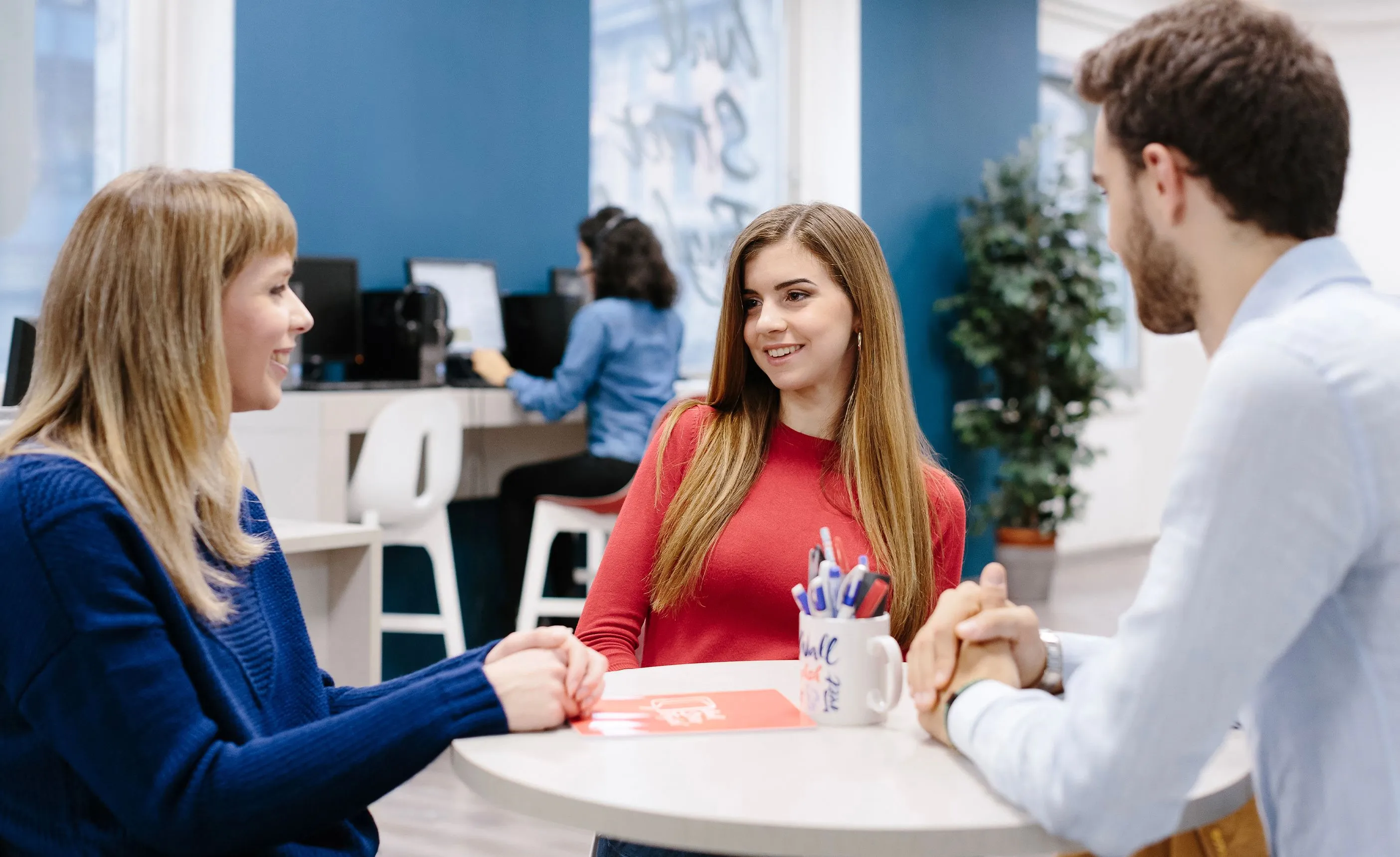 In-person: learn at our schools
We have centers around the world – warm, inviting spaces that give you the perfect place to study, learn and practice. And because we only speak English in our centers, you'll be immersed in the language from Day One.
LEARNING MADE FUN
At our schools, you'll meet lots of people who all have the same goal as you: to learn English, so they can do more with their lives.
Proven method. Personal approach.
Our schools make it easy for you to learn with our proven method. They're in convenient locations, easy to access with public transport, and our teams are there to help you learn as soon as you walk through the door.
Why choose to learn at our schools?
You won't just get in-person classes – you'll get coaching support, social clubs and a 100% English environment.
Immersive from Day One
Because we only speak English at our schools, you start to learn and gain confidence as soon as you step into the space.
Make friends as you learn
Our social clubs are a great place to practice your new English skills, meet new people and socialize as you study.
State-of-the-art learning labs
Our high-tech centers are designed to give you everything you need to learn English well, fast.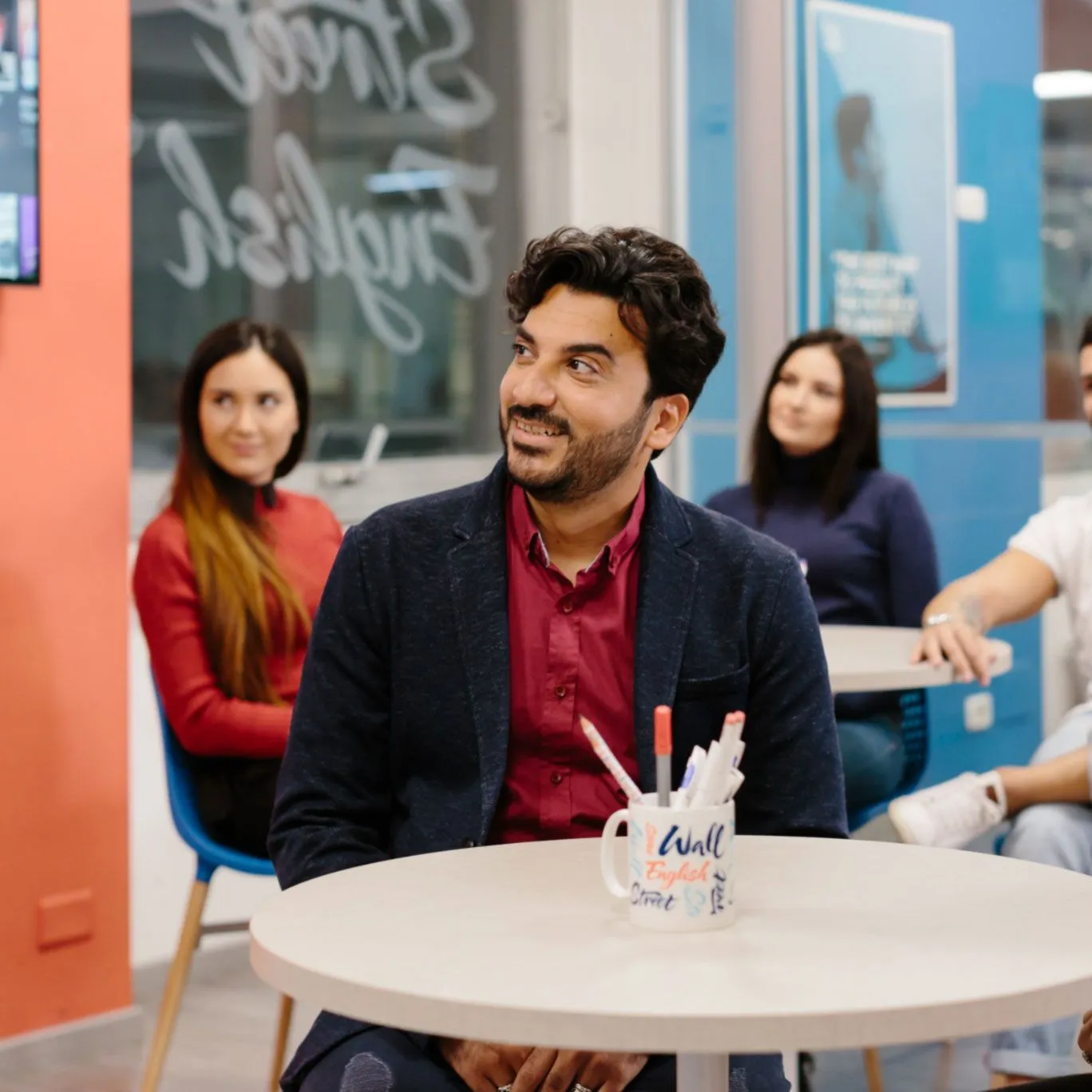 Wall Street English is an amazing place for people to learn English. All the staff are very friendly, the center is very well facilitated...they hold many events throughout the month. I am very pleased...
Vincentius Adityo
Wall Street English Student Indonesia
Pricing & payment plans
All our courses are great value – because they work. We will calculate the best price for you based on your current level, your individual goal and the level that you want to reach. Then we'll build a personalized study plan to get you there.
Get in touch to see how we can help you go further and reach your goals with a payment plan to suit your individual situation.
View pricing & other study plans
In-person
Study at home or in our schools and then join classes in our schools along with extra conversation sessions and social activities – all supported by face-to-face student follow up.
Study your course in our schools

In-center classes

In-person support sessions

Extra in-person practice classes

Events and networking

Access to total English environment

Digital classroom classes
---
We've helped over 3 million students achieve their goals with English