Choose your country or region
Spain

Spain
Current student? Login to access your course
Student Login
Skip to content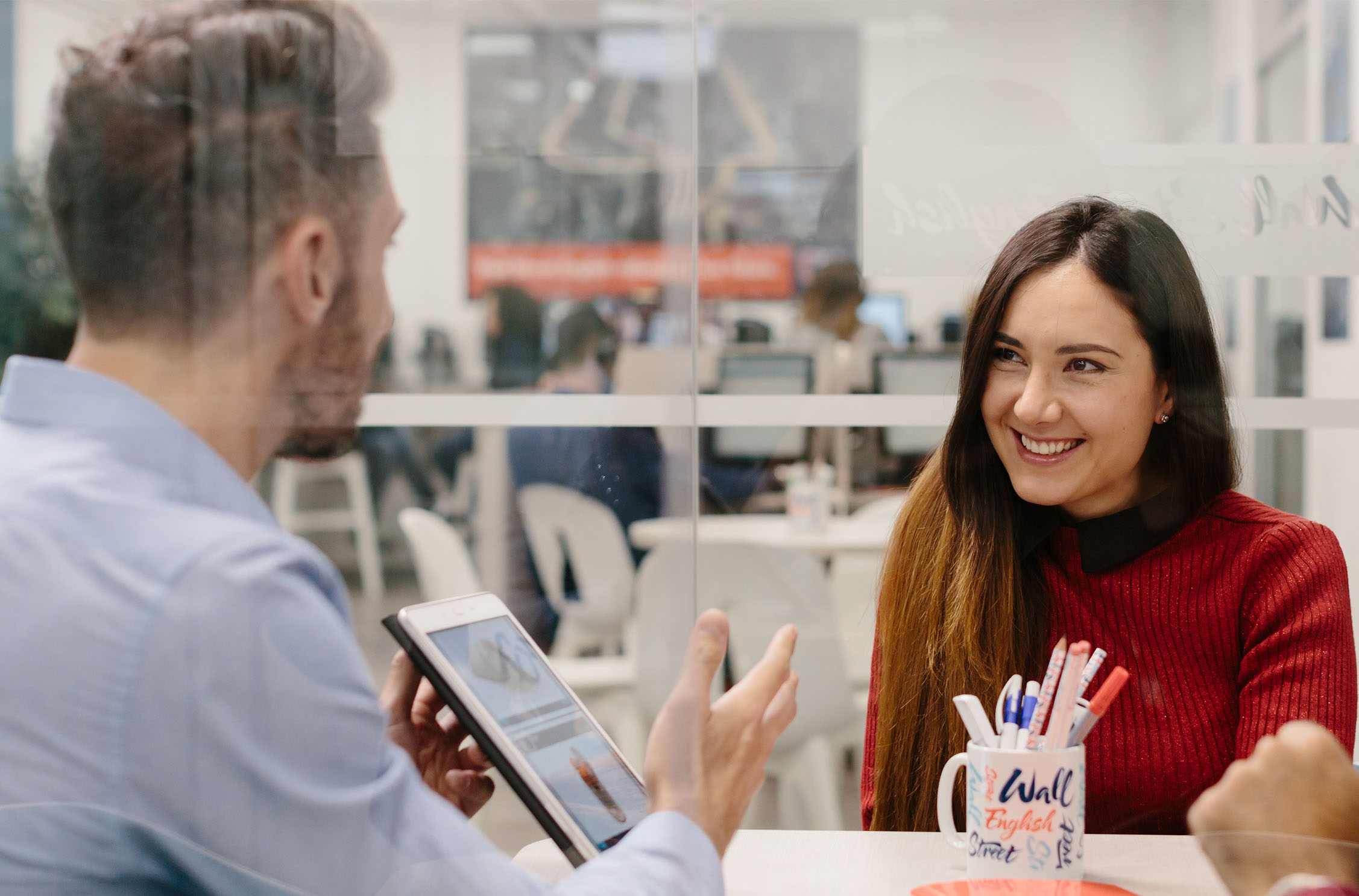 A Flexible English Course that Works
Last Modified on: 03/05/2021
Have you been trying to learn English but just finding it difficult to find the time? Maybe you've got a busy schedule at work or you have commitments at home? If you want to have a more flexible way of learning English then read on to find out more about the proven method with guaranteed results from Wall Street English.
At Wall Street English you really can learn English where and when you want. You can make the most of your time and learn English easily whether it's from the comfort of your living room, during a break at work or even with your mobile phone on the move. You can connect to the self-study activities on any device: mobile, tablet or computer.
Then when you are ready you can book your own English class on join a maximum of 3 other students in our digital classroom for a session with one of our native-level English teachers. The proven method developed by Wall Street English over the last 50 years adapts to your schedule and time constraints whilst making sure that you continue to learn effectively.
With the Wall Street English method we make sure that you start at exactly the right level. When you first sign up you will have a session with one of our educational course consultants who will assess your goals and build a personalized course plan for you. They will also give you a free comprehensive English level test. Once we know your starting level, we can tell you exactly how long it's going to take for you to reach the level you need.
We're confident that you won't waste any time and we even guarantee that you'll get the agreed results! Because of the way that our method prepares you for classes you can make sure that you are always ready to succeed and move on to the next unit. You're always fully prepared before the class.
The final flexible aspect of the Wall Street English course is the fact that you can start studying straight away, when and where you want. You don't have to wait until the start of a new academic year or when a new course starts. Just book an appointment with one of our course consultants, take a level test and build your study plan. Then you can start studying straight away and work around your other priorities. But don't worry you're never left alone as our teachers and personal coaches are always available with feedback and advice to keep you on track when you need it most.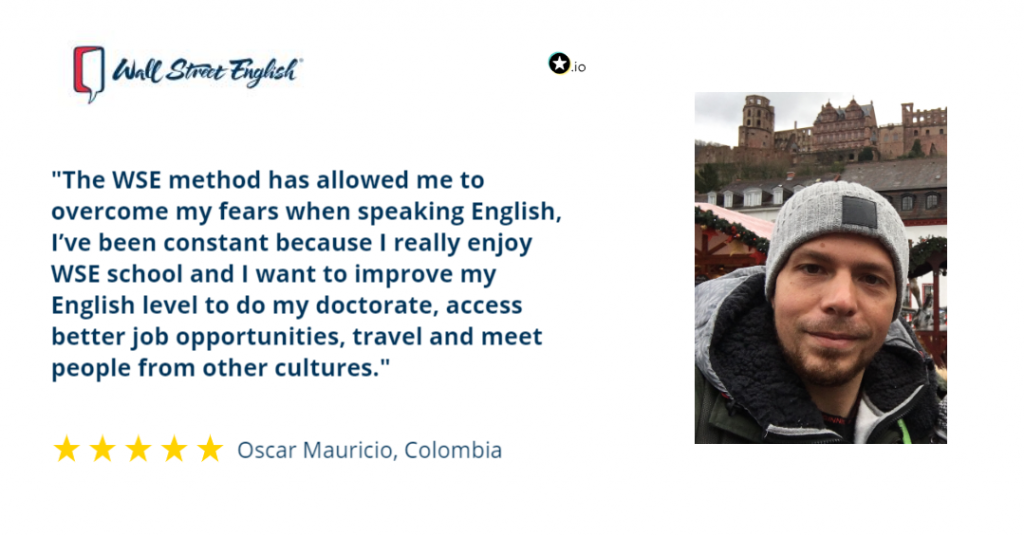 Do you want to find out more about how you learn English at Wall Street English?
We've helped more than 3 million students learn English in more than 350 schools in 28 countries all around the world. You can now take advantage of all that expertise and learn English 100% online but still with the same supportive staff and advanced learning systems that give you guaranteed results. Book a call with one of our English course consultants today and a global English learning community!